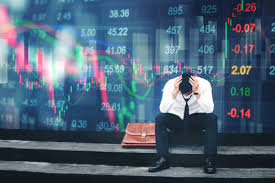 Um, Where's the Recession
At the end of 2018, I asked Term Sheet readers the following question: "What's your top business-related prediction for 2019?" The answers were dark, with many readers predicting that a recession was around the corner.
"The relative youth of the tech sector has been an essential part of its decades-long dominance. But in 2019, it is possible that many burgeoning entrepreneurs, investors, and employees in the tech sector will see for the first time what life is like through a recession," one investor said.
The possibility of a recession was also on people's minds at Fortune's Brainstorm Finance conference in July. "We're all talking about it," said Lisa Marchese, head of corporate development at American Express.
You know one place you're not going to find any signs of it? In today's Term Sheet. (Unless you think this is a sign that we're near the top?) I opened my email this morning, and, bam, I see the following subject line: "The US has $ 600B worth of unicorns." I open Twitter and, boom, we've got: "Venture capital fuels LatAm 'unicorns' expansion beyond borders."
Wherever you fall on the '2019 recession' belief spectrum, one thing is certain: The money is flowing and valuations continue to skyrocket. There were five new unicorns minted last Tuesday alone.
MORE UNICORNS: It's been a historic year for unicorns, which are private companies valued at more than $ 1 billion. In 2019 so far, we've seen a record for unicorn exits in value with $ 157.2 billion realized across only $ 14 acquisitions or IPOs, according to PitchBook's annual unicorn report. (Note that these figures are skewed by Uber and Lyft.)
Here are several insights from the report:
— At midyear, there were 187 active unicorns in the US. Together, they boast an aggregate private valuation of just over $ 600 billion, a staggering sum even more striking because it is actually down by several hundred million dollars from the peak of $ 603.3 billion in 2018.
— The sums raised by companies before becoming a unicorn are approaching all-time highs. It is more expensive to become a unicorn than ever before, with the median sum raised prior to the status-conferring round soaring to $ 126.1 million in 2019.
— Due to their size, most unicorns are not M&A targets, but tech giants have enough cash to buy them (e.g. SAP's acquisition of Qualtrics). It is not unreasonable to anticipate an uptick in unicorn M&A this year.
MORE MONEY: New venture capital funding in Latin America quadrupled over two years to a record $ 2 billion in 2018, according to the Association for Private Capital Investment in Latin America. And that total has already been matched in the first seven months of 2019. Fundraising rounds this year could double 2018's total, thanks to SoftBank, which launched its $ 5 billion Latin America fund in March. Read more.
MORE DEALS: BlackRock has acquired an $ 875 million stake in Authentic Brands Group, which owns brands including Sports Illustrated, Nine West, and Aéropostale. The deal values the company at more than $ 4 billion including debt, according to The Wall Street Journal. 
VENTURE DEALS
– Wheels Up, a New York-based membership-based private aviation company, raised $ 128 million in funding. Investors include Franklin Templeton, T. Rowe Price and Fidelity Management & Research.
– Meesho, a Bangalore-based social commerce startup, raised $ 125 million in Series D funding. Naspers led the round, and was joined by investors including SAIF, Sequoia, Shunwei Capital, RPS, Facebook, and Venture Highway.
– Lucidworks, a San Francisco-based AI-powered search solutions, raised $ 100 million in funding. Investors include Francisco Partners and TPG Sixth Street Partners, Francisco Partners, TPG Sixth Street Partners, Top Tier Capital Partners, Shasta Ventures, Granite Ventures and Allegis Cyber. Financial terms weren't disclosed.
– Viva Republica, a South Korea-based creator of financial services platform Toss, raised $ 64 million at a valuation of $ 2.2 billion. Aspex Management led the round, and was joined by investors including Kleiner Perkins, Altos Ventures, Singapore's GIC, Sequoia Capital China, Goodwater Capital and Bessemer Venture Partners.
– Light Field Lab, a Morgan Hill, Calif.-based company developing holographic display technologies, raised $ 28 million in Series A funding. Bosch Venture Capital and Taiwania Capital co-led the round, and were joined by investors including Samsung Ventures, Verizon Ventures, Comcast, Liberty Global Ventures, NTT Docomo Ventures, Inc. HELLA Ventures, Khosla Ventures, Alumni Ventures Group, R7 Partners, and Acme Capital. 
– Herbivore, a Seattle-based skincare brand, raised $ 15 million in Series A funding. Silas Capital led the round, and was joined by investors including S1 Fund.
– Curbio Inc, a Potomac, Md.-based home renovation technology company, raised $ 7 million in Series A funding. Camber Creek and Brick & Mortar co-led the round.
– Cambridge Crops, a Cambridge, Mass.-based company focused on the food, agriculture, and packaging industries, raised $ 4 million in seed funding. The Engine led the round, and was joined by investors including Refactor Capital, Closed Loop Ventures, Bluestein & Associates, SOSV and Supply Chain Ventures.
PRIVATE EQUITY DEALS
– Platinum Equity agreed to buy Wesco Aircraft Holdings Inc (NYSE:WAIR) in a deal valued at about $ 1.9 billion.
– Independent Vetcare, a portfolio company of EQT Partners, acquired Scarsdale Vets, a Derby, U.K.-based veterinary service platform. Financial terms weren't disclosed.
– KKSP Precision Machining, a company backed by Mill Point Capital, acquired Grove Industries, a Bensenville, Ill.-based manufacturer of primarily brass machined metal hose fittings. Financial terms weren't disclosed.
– LDR Ventures made an investment in Junzi Kitchen, a New York-based Chinese fast casual dining business. Financial terms weren't disclosed.
– Arcline Investment Management made an investment in Actera Ingredients, a Newtown, Penn.-based developer of a bio-actives personal care platform. Financial terms weren't disclosed.
– Banneker Partners acquired Dairy.com, a Frisco, Texas-based provider of SaaS solutions powering dairy supply chains and delivering market intelligence to the dairy industry.  Financial terms weren't disclosed.
OTHER DEALS
– Ascensus acquired Beneco, a Scottsdale, Ariz.-based provider of recordkeeping, third-party administration, and benefit plan consulting services. Financial terms weren't disclosed.
IPOs
– SDIC Power Holdings, a Chinese state-backed energy firm, plans to issue 10% of its share capital in London, subject to approval from shareholders. Read more.