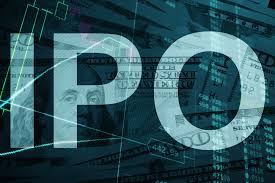 What to Know About 2018's First Big Tech IPO
If you're in the habit of strolling the showroom floor at cybersecurity conferences, you'll likely have encountered a booth wherein a man pulverizes data center appliances with a sledgehammer. To neighboring stands, this kiosk is a nuisance. To transfixed foot traffic, it is "Zscaler."
Even in the lead-up this week to hotly anticipated initial public offerings from Dropbox and Spotify, Zscaler somehow still thrust itself into the spotlight. Founded 11 years ago, the cloud security firm on Friday became the first tech "unicorn"—or billion-dollar startup—to go public in 2018. Further, the company's market performance utterly shattered Wall Street's expectations. Despite raising the price of its shares twice in the days preceding the IPO, Zscaler's 16.8 million shares more than doubled to $ 33 per share during their first day of trading. That's not a "pop"—it's a KA-BOOM.
I caught up with Jay Chaudhry, Zscaler's founder and CEO, in the hours after his company listed on the NASDAQ exchange. He said he did not regret the IPO price point, even though it left considerable money on the table. "We felt it was a good price," he said, noting that underwriters Morgan Stanley and Goldman Sachs helped select it. "I'm not going to second guess the decision."
Chaudhry is capitalizing on businesses' transition to the cloud in the same way that Marc Benioff, founder and CEO of Salesforce, did before him. Zscaler funnels the Internet traffic of its customers, including industrial titans like Siemens and GE, through its global network of more than 100 data centers for inspection, filtering, and scrubbing. "Network security is dead because you no longer control the network," Chaudhry is fond of saying. Instead of circumscribing corporations within moats, Zscaler employs omnipresent sentries.
Zscaler does not go unchallenged, however. In its prospectus filing, the company listed tech giants like Symantec (which acquired Blue Coat for $ 4.65 billion in 2016) and Cisco (which acquired OpenDNS for $ 635 million in 2015) among its competition. The incumbents are keen to double down on this growing area of the market, but Chaudhry believes he can outrun them.
Zscaler is Chaudhry's fifth company. The Indian entrepreneur, who grew up in a small Himalayan village and moved to the U.S. for graduate school, told me it is also his last—though he does have another act in him. "When I retire, my next conviction is to build a non-profit in a philanthropic area to fix education," Chaudhry told me. He said he admires Microsoft cofounder Bill Gates' approach to charitable giving; which is to say, "funding philanthropy as a business, not just throwing money out there."
If Zscaler's market debut is any indication, Chaudhry will have that opportunity. Until then, he said he plans to pour proceeds from the IPO into Zscaler's sales and marketing. I suspect that might involve more hardware clobbering at trade shows.
This article first appeared in the Cyber Saturday edition of Data Sheet, Fortune's daily newsletter on the top tech news. Sign up here.