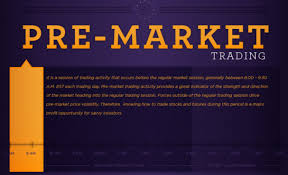 Premarket: 6 things to know before the bell
1. Inflation watch: Investors will be paying very close attention to new U.S. inflation data for January at 8:30 a.m. ET.
Concerns over price hikes have helped fuel wild stocks swings in recent weeks.
Wall Street is worried that rising inflation will force the U.S. Federal Reserve to speed up its rate hike plans.
"The U.S. inflation figures release is the key event of the week, if not the month," said Hussein Sayed, chief market strategist at FXTM.
U.S. retail sales figures for January will be released at the same time.
Retailers ended 2017 on a high note: Sales were up 5.5% during the November and December holiday shopping season, according to the National Retail Federation.
2. Stock market overview: U.S. stock futures were higher, suggesting that top indexes could post gains in a fourth consecutive trading session.
Stocks steadied on Tuesday following a week of high volatility.
European markets were up in early trading, adding around 0.5%. Most Asian markets ended the day in positive territory. The Hang Seng stood out from the pack with a 2.3% jump.
Before the Bell newsletter: Key market news. In your inbox. Subscribe now!
3. Market movers — Chipotle, Fossil, Sky, Credit Suisse: Shares in Chipotle Mexican Grill (CMG) surged 12% premarket after the chain announced that Brian Niccol will take over as CEO on March 5.
Niccol has led Yum Brands' (YUM) Taco Bell division since January 2015.
Shares in Fossil (FOSL) surged about 60% in extended trading after the retailer reported better-than-expected earnings and progress in its turnaround strategy.
Sky(SKYAY) shares were 3% higher in London trading after the broadcaster announced a new multi-billion dollar deal to continue airing Premier League soccer games over the next four years.
Credit Suisse(CS) stock gained after the bank announced its latest financial results. The Swiss bank reported a loss for the year after getting hit by charges related to recent U.S. tax reforms.
Top investors and hedge fund managers such as Warren Buffett, George Soros and Carl Icahn are expected to disclose their investments from the fourth-quarter in required regulatory filings called 13Fs.
4. Earnings : Dr Pepper Snapple (DPS), Groupon (GRPN), Hilton (HLT), Molson Coors Brewing (TAP) and Wyndham Worldwide (WYN) will release earnings before the open.
Cisco Systems(CSCO), Hyatt Hotels (H), Marriott (MAR) and TripAdvisor (TRIP) will follow after the close.
5. Eyes on India: One of India's biggest banks has discovered $ 1.8 billion of fraudulent activity at one of its branches in Mumbai.
Punjab National Bank's stock sank around 9% after the company said it "detected some fraudulent and unauthorized transactions."
Other Indian financial giants may also be affected by the fraud.
"Based on these transactions, other banks appear to have advanced money to these customers abroad," Punjab National Bank said.
Download CNN MoneyStream for up-to-the-minute market data and news
6. Coming this week: