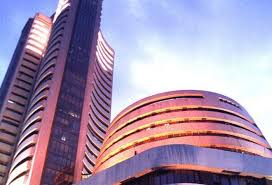 Market Live: Sensex reclaims 33,000, up 100 pts ahead of US Fed meet
12:20 pm Buzzing: White Organic Agro share price gained 4 percent after it announced receipt of continual order of Aloe Vera Pulp from Patanjali Ayurveda for an additional 300 tonnes.
In past, the supervisory and inspection team of Patanjali Ayurveda visited and inspected the farms and the pulp extraction unit and suggested certain up gradation and renovation of the existing pulp extraction facilities, the company said.
Following which all the necessary changes had been undertaken to improve the hygiene standards during pulp extraction process, it added.
After many level of vigilant quality checks by team of Patanjali Ayurveda at farms and satisfactory completion of first order, Patanjali Ayurveda has issued an Continual Purchase Order of 300 tonnes of Aloe Vera Pulp.
12:10 pm Cipla clarifies on USFDA observations: US FDA conducted a product specific pre-approval inspection at Goa plant in January 2018.
"We received certain observations which are procedural in nature. We have already responded to the agency on all the observations. At this stage, we do not foresee any impact on the other products being manufactured/filed from the plant. Post this inspection, we have received 2 product
approvals from the plant," Cipla said.
12:01 pm Reliance Infrastructure moves to Delhi HC: Reliance Infrastructure subsidiary Delhi Airport Metro Express Pvt. Ltd. (DAMEPL) has moved the Delhi High Court seeking execution of the
Arbitration award it had won against Delhi Metro Rail Corporation (DMRC).
The arbitral award was recently upheld by a single judge bench of the Delhi High Court.
In its petition filed under section 36 of the Arbitration and Conciliation Act in the division bench headed by Chief Justice of Delhi HC, DAMEPL has sought an order for the execution
of the award dated May 11, 2017 passed by the Arbitral Tribunal and direct DMRC to pay a around Rs 5,200 crore, the company said.
This includes principal amount of Rs 2,945.54 crore along with interest as on date.
11:49 am Market Update: The market extended gains and recouped all opening losses, with the Sensex rising more than 150 points ahead of US Federal Reserve meeting beginning later in the day.
The Nifty reclaimed 10,150 levels, backed by index heavyweights Infosys, HDFC, Reliance Industries and Tata Group stocks.
The Midcap also gained half a percent but the market breadth was in favour of declines.
11:39 am ITC in focus: The Supreme Court asked Blue Coast Hotels to hand over the Goa property to the company within 6 months alongwith the relevant accounts.
On February 23, 2015, ITC informed exchanges  that it had been declared as the highest / successful bidder for Park Hyatt Goa Resort & Spa in Goa alongwith land and built up area of the hotel together with all buildings and structures and plant & machineries.
The aforesaid assets of Blue Coast Hotels (BCHL) were put up on sale by IFCI through public auction under the provisions of the Securitisation and Reconstruction of Financial Assets and Enforcement of Security Interest Act, 2002.
Soon after, BCHL challenged the said sale before the Bombay High Court and the Court on March 23, 2016 set aside the sale and directed IFCI to refund the sale consideration to ITC.
On appeal filed by ITC and IFCI, the Supreme Court on April 22, 2016 directed maintenance of status quo and that the amount paid by the ITC shall remain with IFCI.
The Supreme Court on March 19, 2018, has allowed the appeals filed by ITC and IFCI and set aside the aforesaid judgement of the Bombay High Court.
The Supreme Court has also upheld the sale and ordered BCHL to hand over the property to ITC within 6 months alongwith the relevant accounts, the company said.
11:24 am Market Update: The market continued to trade higher with the BSE Sensex rising around 100 points amid volatility ahead of the US Fed's key policy meet that begins later in the day.
Bharti Infratel was the biggest gainer among Nifty50 stocks, rising nearly 5 percent followed by HDFC, Reliance Industries, HDFC Bank, Infosys, Tata Steel, TCS and Tata Motors.
Vedanta continued to be top loser, falling more than 5 percent followed by IOC, M&M, ITC, Kotak Mahindra Bank, NTPC and Cipla.
The 30-share BSE Sensex was up 96.04 points at 33,019.16 and the 50-share NSE Nifty rose 30.20 points to 10,124.50.
11:05 am Stake Sale: Videocon Industries has sold its entire equity stake in Liberty Videocon General Insurance Company Limited (Liberty Videocon), an insurance joint venture company promoted by Videocon Industries Limited and Liberty Mutual Insurance Group.
The company was holding 51.32 percent of the share capital of Liberty Videocon, which has been sold to the extent of 26 percent to Diamond Dealtrade Limited (a DP Jindal Group Company) & the remaining 25.32 percent, to Enam Securities Private Limited.
All the necessary regulatory approvals for the said sale were already received. Post the said divestment, the company ceases to be the Indian promoter of Liberty Videocon.
Accordingly, the name of Liberty Videocon will also change to Liberty General Insurance Company Limited or such other name as may be approved by the regulatory authorities.
Here are the top headlines at 11 am from Moneycontrol News' Sakshi Batra
10:55 am DBS on bonds: The outlook for Indian government bonds remains challenging, but some value may be emerging after the sharp sell-off over the past six months, says Singapore's DBS Banking Group.
In addition to renewed supply pressure into fiscal year 2019 domestically, developed market yields are likely to rise further as monetary normalisation continues, it observed in today' daily market report.
"Under these circumstances, INgov yields are still likely to face upward pressure," said DBS.
"However, we think that the bulk of the sell-off may be behind us and yield increases are likely to be more modest going forward.
"Notably, India's CPI has eased somewhat, reducing any urgency to hike rates, allowing our tactical view of favouring shorter-term bonds to play out.
"We are neutral-to-negative on longer-term bonds and still see yields heading higher," it said.
10:40 am Buzzing: Shares in India's Canara Bank tumbled more than 5 percent after the country's federal police filed charges against a former chairman of the state-run bank and others over allegations that the officials helped a company defraud the bank of about USD 10.5 million taken in loans over four years ago.
The case is the latest in a string of bank frauds reported to authorities in the aftermath of a sprawling USD 2 billion fraud that was unearthed weeks ago at Punjab National Bank.
10:23 am Market Update: Benchmark indices were trading at day's high after recouping all opening losses, shrugging off global weakness.
The 30-share BSE Sensex was up 83.23 points at 33,006.35 and the 50-share NSE Nifty rose 23.20 points to 10,117.50, supported by HDFC twins, Tata stocks, Reliance Industries and Infosys.
The Nifty IT outperformed sectoral indices, rising a percent.
10:10 am Buzzing: Cipla share price declined as much as 6.6 percent in morning Tuesday after the US health regulator issued observations to company's Goa unit.
CNBC-TV18 reports that the unit was inspected by the US Food and Drug Administration during January 22-25, 2018.
Cipla told CNBC-TV18 the Goa unit observations are procedural & addressable in nature.
"We have responded to US FDA w.r.t Goa unit; it's a product specific inspection," the pharma company clarified to the news channel.
10:05 am Bonus Shares: MMTC has informed exchanges that the board approved the issue of bonus shares in the ratio of 1:2 i.e. one bonus share of the face value of Re 1 each for every two equity shares of the face value of Re 1 each fully paid up.
Here are the top headlines at 10 am from Moneycontrol News' Anchal Pathak
9:59 am Rupee Trade: The rupee depreciated further by 4 paise to hit its four-month low of 65.21 against the US dollar on some dollar-buying by importers and banks and weakness in the domestic equity market.
The greenback's gains against major global currencies ahead of the US Federal Reserve's key policy meet that kicks off later in the day, in which it is expected to hike interest rates, weighed on the domestic unit, dealers said.
Yesterday, the rupee slipped 23 paise to close at 65.17 against the dollar due to concerns over a widening current account deficit.
9:47 am Market Update: The market recouped its opening losses to trade mildly higher, with the Nifty reclaiming 10,100 levels despite weak global cues, aided by Reliance Industries, Infosys, HDFC twins.
Midcaps also recovered from day's low to trade flat.
9:40 am Buzzing: Vedanta shares fell as much as 7.6 percent after the stock adjusted for interim dividend announced last week.
The metal company said the board of directors, on March 13, had approved the first interim dividend of Rs 21.20 per share i.e. 2120 percent on face value of Re 1 per share for the financial year 2017-18.
The board also approved dividend at 7.5 percent per annum on the redeemable preference shares of face value of Rs 10 per preference share as per their terms of issuance, it added.
These preference shares of Rs 3,010 crore were issued on April 28, 2017 pursuant to the scheme of arrangement between shareholders and creditors of Vedanta and Cairn India. This dividend is payable uptil the end of financial year i.e. March 31, 2018.
The record date for the purpose of payment of the first interim dividend to equity shareholders and dividend to preference shareholders is fixed as March 21.
9:29 am Currency Ban: US President Donald Trump signed an executive order making it illegal for Americans to purchase any cryptocurrency issued by Venezuela.
The order prohibits US entities from engaging in any financial transactions involving the Venezuelan state digital currency, the Petro, on or after January 9, 2018, and builds upon the one that the President signed in August 2017, a senior administration official said, after Trump signed the executive order.
Specifically, this executive order prohibits transactions and dealings in the Petro and Petro gold, as well as any similar future efforts by the Maduro regime to issue a digital currency, digital coin, or digital token by US persons or within the US.
9:20 am Technical Outlook: Nandish Shah of HDFC Securities said the Nifty was maintaining the bearish pattern of lower tops on the daily charts, and now the recent top of 10,479 would act as a strong resistance for the medium term.
From the derivative side, we have seen a short build up in the Nifty and Bank Nifty Futures' during the last couple of days with sharp fall in the Nifty and Bank Nifty.
Moreover FIIs also created net short positions in the Index Futures' and Stock Futures' segment during the last week
Put call ratio also fell sharply to 1.04 level from 1.23 levels during the last couple of days on the back of aggressive Call writing at 10,200-10,300 levels, indicating that on the higher side Nifty would find strong resistance in the vicinity of 10,200-10,300 level.
On the lower side Puts have been written at 9,900-10,000 level. Considering the evidence discussed above, our advice would be to remain short till Nifty closes above 10,300 levels. On the lower side Nifty may find strong support in the vicinity of 9,900-10,000 level.
9:15 am Market Check: Benchmark indices extended previous day's losses in opening trade on Tuesday, with the Sensex and Midcap indices falling more than 100 points following weak global cues.
The 30-share BSE Sensex was down 103.21 points at 32,819.91 and the 50-share NSE Nifty fell 32.90 points to 10,061.40.
Vedanta, IOC, Axis Bank, Kotak Mahindra Bank, Bajaj Finance, Cipla, Hindalco, Tata Motors and IndusInd Bank were early losers.
Infosys, Indiabulls Housing Finance, UltraTech Cement and Eicher Motors were early gainers.
Nifty Midcap index was down 120 points. About four shares declined for every share rising on the BSE.
Canara Bank, Central Bank of India, BEML, Cummins India, Zee Learn fell up to 4 percent
Shilpa Medicare, Future Retail, Godrej Consumer, Future Consumer and Gujarat Gas gained up to 2 percent.
Asian markets were weaker, as the pullback on Wall Street overnight weighed on sentiment. The Nikkei 225 fell 0.9 percent, tracking the declines seen stateside overnight while the South Korea's Kospi index was down 0.4 percent.
US stocks dropped on Monday, with the S&P and Nasdaq suffering their worst day in just over five weeks, as concerns over increased regulation for large tech companies was spearheaded by a plunge in Facebook shares.
The Dow Jones Industrial Average fell 335.6 points, or 1.35 percent, to close at 24,610.91, the S&P 500 lost 39.09 points, or 1.42 percent, to 2,712.92 and the Nasdaq Composite dropped 137.74 points, or 1.84 percent, to 7,344.24.