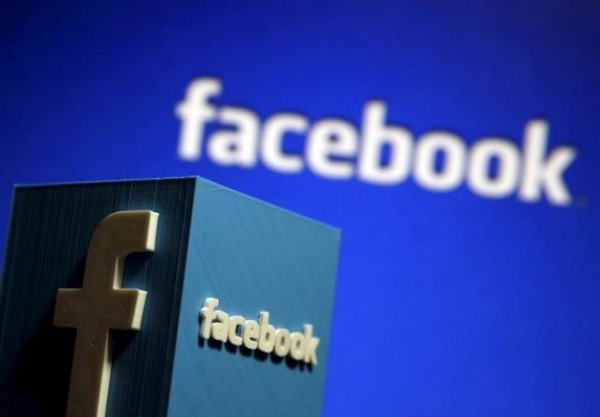 Why Shares of Facebook, Amazon, Netflix, and Google Can Rise Further in 2018
Four closely-followed technology stocks had a banner year in 2017, and some analysts see the gains continuing for another year.
Facebook, Amazon, Netflix, and Google's holding company parent Alphabet—known collectively on Wall Street by the acronym FANG—all outperformed the stock market last year, analyst Scott Kessler at CFRA Research noted on Tuesday.
While the S&P 500 Index gained 19%, Facebook (fb) rose 53%, Amazon (amzn) jumped 56%, Netflix (nflx) added 55% and Google (googl) rose a relatively meager 33%. All but Google also beat the average gain of 37% for just tech stocks in the S&P Index.
Investors see the foursome as a collective bet on the new economy and the strength of digital businesses like e-commerce, online video, mobile advertising, and smartphone apps. On Wall Street, analysts see those businesses continuing to grow and thus predict another strong year for the FANG group and some other tech stocks in 2018.
"As we see it, the FANG group is still poised to outperform in 2018 and in good company with PayPal and Shopify," analyst James Cakmak at Monness, Crespi, Hardt & Co. noted on Tuesday. "It may be choppy and the tides may turn in a year, but for now we continue to like the positioning. In rank order, we like Amazon, followed by PayPal, Netflix, Shopify, Google, and Facebook."
Facebook's shares rose as the world's largest social network continued to increase its advertising revenue at a staggering pace. Facebook hasn't reported its fourth quarter results yet, but revenue of $ 27.7 billion for the first nine months of 2017 reflected a gain of 47%. And net income of $ 11.7 billion was up 76%. "Financially speaking, we continue to see Facebook in a very healthy position—despite escalating spending—as demand for performance-based dollars grow," Cakmak noted. "Meanwhile, Instagram is moving right along with Messenger and WhatsApp still presenting upside optionality."
Get Data Sheet, Fortune's technology newsletter.
Amazon broke new ground in the physical world by acquiring Whole Foods. Its sales rose 27% to $ 117 billion in the first nine months of 2017, while net income decreased 27% to $ 1.2 billion. Instinet analyst Simeon Siegel noted last week that Amazon is locking in future customers with its growing sales of smart speakers with the Alexa digital assistant built in. "It is clear that Alexa's increasing mindshare coupled with hard-to-ignore discounts on hardware, continues to overwhelmingly lodge Amazon further and further into consumers' daily life," Siegel wrote.
Netflix, which spent about $ 6 billion on original content last year, took home a handful of Emmy awards for its shows, including wins by Stranger Things, The Crown, and House of Cards. It also pushed through a price increase. Revenue for the first nine months of 2017 increased 32% to $ 8.4 billion while paid U.S. memberships rose 10% to 51.3 million. Wells Fargo analyst Ken Sena thinks Netflix stock could gain another 15% to hit his target of $ 230 as investments in original programming become more valuable to the company, especially movies. "We see this as a major brand push for Netflix, as a >2x increase in their movie content pipeline next year should help to further strengthen its position among subscribers," Sena writes.
Google struggled with a host of controversies, most significantly over mainstream ads being shown next to inappropriate videos, but its financial results still looked strong. Revenue of $ 78.5 billion was up 22% and net income of $ 15.7 billion gained 11%. "Looking into 2018, we expect continued momentum across mobile search and YouTube as the competitive pressures are too early to materially affect things for now," Cakmak notes.
Despite the strong performance by the well-known group of four tech stocks, none were able to crack the 10 best performing tech stocks in the S&P 500 amid the stock market's powerful rally, CFRA's Kessler notes. Memory chipmaker Micron Technology (mu) topped the pack with an 88% gain, followed by online payments titan PayPal (pypl), up 87%, and graphic card maker Nvidia (nvda) posting a jump of 81%.
The worst performing tech stocks in the S&P 500 were led by Hewlett-Packard Enterprise (hpe), down 38%, as the company spun off much of its software business in an $ 8.8 billion deal with Micro Focus International (mcfuf). Other bottom dwellers included Xerox (xrx), down 17%, and Western Union (wu), down 13%.