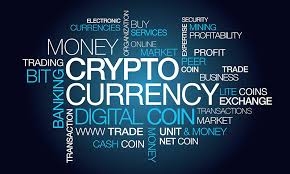 How a Dominatrix Made $1 Million in Cryptocurrency Last Year
A number of people have made a windfall this year in Bitcoin and other cryptocurrencies. One of them is a dominatrix named Theodora who estimates she earns between $ 7,000 and $ 10,000 each month in cryptocurrency. Last year she made over $ 1 million in cryptocurrency alone, reports MarketWatch.
Theodora is a financial dominatrix. Her clients derive sexual pleasure from giving her money. Those gifts can range from just a few dollars to six figures, and now some of the gifts are coming in the form of cryptocurrency.
Clients are typically powerful men who enjoy briefly releasing control to a woman, sometimes in the form of large sums of cash, other times by giving Theodora complete control over one of their bank accounts.
NEW! JOIN MY CRYPTO SLAVE FARM ⚙️💰
Want to serve me financially, but can't afford exorbitant tributes?https://t.co/AzzqyT1YAq
A first in the industry…#TheManipulatrix #Findom #Cryptodomme pic.twitter.com/b3Lt4lwRgf
— THEODORA (@TheOnlyTheodora) December 11, 2017
Theodora claims to be first to have developed a large number of crypto followers but says she sees it as the natural progression of the field. She even has some clients mining Bitcoin for her from their homes.