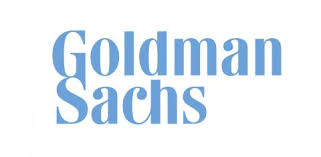 A Goldman Sachs Selfie Just Made Twitter $1.2 Billion Bigger
Call it the Blankfein bump.
Twitter's shares soared on Thursday, the day after the Goldman Sachs Group chief executive officer tweeted a photo of himself with Jack Dorsey at the technology company's offices in San Francisco.
The presence of Lloyd Blankfein was cited by several traders as a factor in the stock's rally amid rekindled merger speculation on the day Walt Disney (dis) announced a $ 52.4 billion deal for 21st Century Fox (fox) assets. Twitter shares rose as much as 7.3%, reaching the highest in more than a year.
Disney had explored the possibility of buying Twitter (twtr) when the company considered selling itself last year, people familiar with the matter said at the time. Goldman Sachs (gs) was said to have advised Twitter in those discussions.
Read: Twitter Backtracks on Why It Didn't Block Trump's Anti-Muslim Tweets
Blankfein was at the social network's offices as part of an ongoing question-and-answer series with well-known users, Twitter spokeswoman Brielle Villablanca said. He spoke about leadership and his use of the service, she said. The tweet was Blankfein's 29th since joining Twitter in 2011 and attracted nearly 3,000 'likes.'
Read: One President Dominated Twitter's Top Tweets of 2017, and It Wasn't Donald Trump
Twitter has gained about 30% since reporting third-quarter earnings in October, when it beat analyst estimates and showed user growth.