'Buy the Dip' Investing Mantra Lives On—in the Bond Market at Least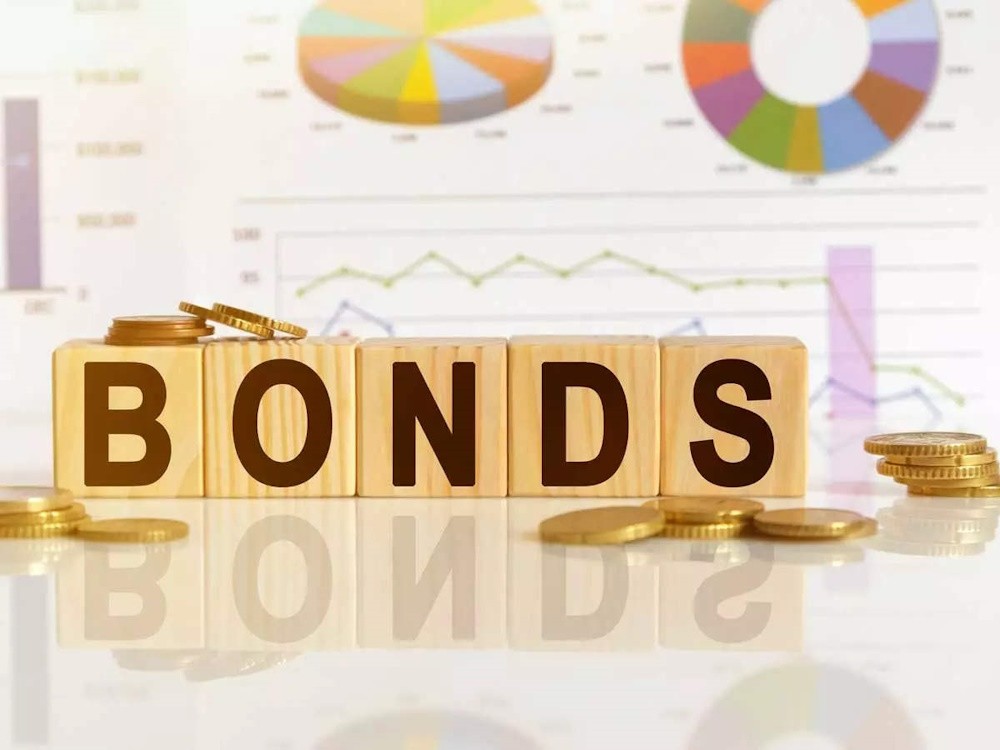 One of the hottest investments on Wall Street is something of a surprise—it's a battered long-dated Treasury bond fund.
Shares of the iShares 20+ Year Treasury Bond ETF are near a 16-year low and have lost more than half their value from their 2020 peak, but investors are piling in. They added more than $2 billion to the fund on Tuesday and Wednesday alone, bringing its total inflows for the year to $21 billion.
The roughly $40 billion BlackRock BLK -1.48%decrease; red down pointing triangle
fund, known by ticker symbol TLT, passively invests in long-dated U.S. Treasury bonds and currently yields about 5%—in line with the 30-year Treasury bond. It has taken in more money than any other fixed-income, exchange-traded fund in 2023 and all but two equity funds.
What is unusual about investors' behavior is that fund flows almost always follow performance. In this case, though, some appear to be betting that yields are near their peak and set to fall, a debate that is raging on Wall Street and is key to the outlook for financial markets.
A fall in yields would be a win for TLT investors, some of whom may be buying because they hope the fund will reclaim its status as a haven in the event other parts of the market falter. It could also brighten the appeal of rate-sensitive sectors like technology stocks.
"Just in the last week we've seen flows start to come in, and I'm expecting that to pick up as investors look for signs that we may be topping out in yields," said Steve Laipply, global co-head of iShares fixed-income ETFs at BlackRock.
If yields begin to fall, investors in long-dated bonds will benefit from price appreciation. Because longer-duration bonds are the most sensitive to interest rate moves, they will appreciate faster if rates fall and decline faster if they move higher.
TLT has become the center of the action for investors big and small to bet on the path of bond yields or simply add exposure to long-dated bonds. Anyone with a brokerage account can buy the shares.
Its size, liquidity and the robust options market around the fund have made it a favorite tool of Wall Street traders for its ease, versus buying and selling the underlying bonds. The fund has attracted significant long and short bets in recent months.
The bulk of the fund's flows this year are likely from investors looking to boost their fixed-income exposure to take advantage of higher yields, Laipply added. The 30-year Treasury yield was as low as 3.5% in April of this year, before marching above 5% in recent days.
Ten of TLT's 12 busiest days by trading volume on record have occurred since the last Federal Reserve meeting on Sept. 20, according to Dow Jones Market Data. All eyes will again be on Fed Chair Jerome Powell when he speaks Wednesday at the conclusion of the central bank's November meeting for any clues about the interest-rate trajectory. He recently suggested that the run-up in long-term Treasury yields could allow the bank to pause its rate hike campaign.
For Michael Price, a recently retired 58-year-old financial adviser in Toledo, Ohio, the 10-year Treasury yield's climb above 5% was a signal to take some cash out of money markets to lock in similar yields for a longer period.
Price had more than 80% of his portfolio invested in stocks for most of his career but has used his retirement and the recent pickup in yields as a chance to trim his equity exposure to about 60%, he said.
"My money market is paying 5% right now, but I don't know if that will be the case five years from now," Price said. "I think it does make some sense to try to reach a bit longer."
In addition to owning a short-duration bond fund, Price recently set up a Treasury bond ladder and bought shares of BlackRock's TLH, a cousin of TLT that has a 10- to 20-year Treasury duration.
The potential reward of buying long-dated government debt is becoming more attractive to some investors. If yields were to fall half a percentage point from Thursday's levels, investors in a 30-year on-the-run U.S. Treasury would get a 13% total return over the next 12 months between price appreciation and interest payments, according to an analysis from Genoa Asset Management. A 1-percentage-point drop in yields would lead to a 23% total return.
A move in the other direction would be fraught.
"You're still taking significant risk. Yields could go to 5.5 or 6%, and that's going to hurt," said Alex Chaloff, chief investment officer at Bernstein Private Wealth Management. "I like the phrase 'T-Bill and chill' until Powell signals otherwise."
Treasurys are traditionally viewed as a haven that can rally when investors are nervous about other markets or geopolitical events. The outbreak of war in the Middle East and the potential for further escalation of the Israel-Hamas conflict, for example, could make bonds look more attractive.
So far, however, those buying the dip in TLT have yet to see rewards. Short sellers, who profit when shares they are betting against a fall, have made a collective $426 million betting against TLT this year, according to data from S3 Partners. About 10% of total shares are sold short currently.
"We've seen increased TLT short selling in 2023 along with large long buying," said Ihor Dusaniwsky, managing director of predictive analytics at S3 Partners. "Increasing rates will spur on more short selling while declining Fed funds rates will trigger an avalanche of short covering."
Hedge-fund manager Bill Ackman was among those betting against long-duration bonds, though he recently exited the trade, he said this past Monday on X, the social-media platform formerly known as Twitter.
"There is too much risk in the world to remain short bonds at current long-term rates. The economy is slowing faster than recent data suggests," he wrote.