He Took On the World's Most Valuable Company—and Won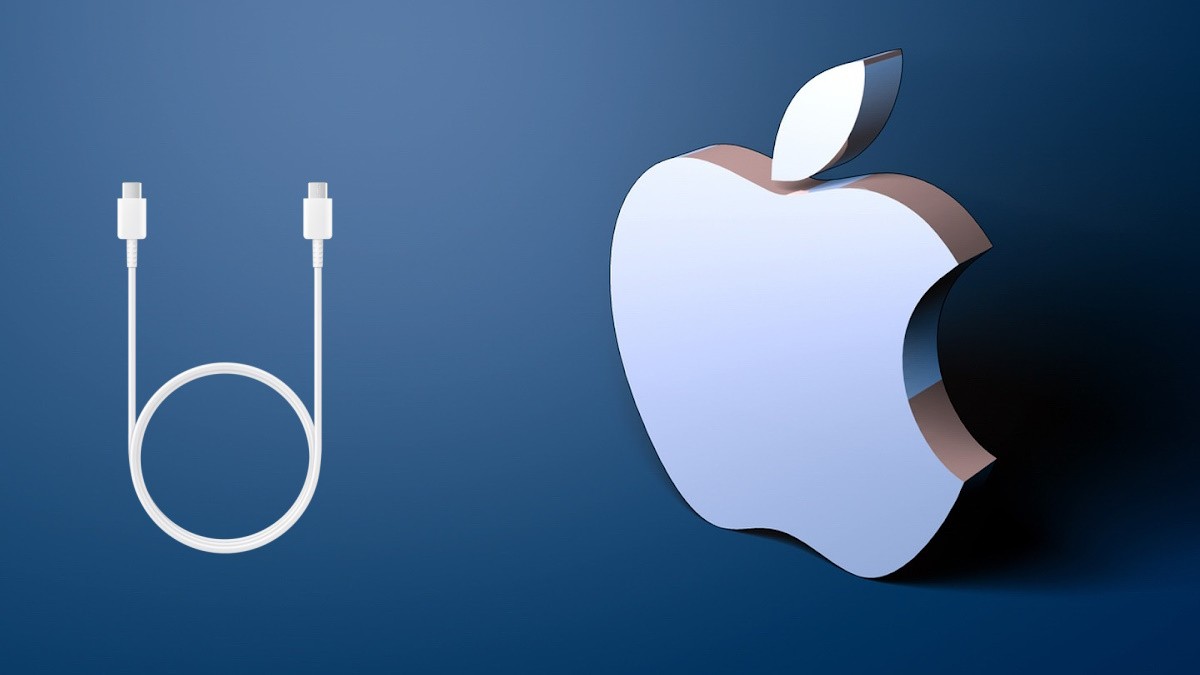 The elections of the smallest country in the European Union aren't supposed to matter to billions of people around the world. But it wasn't long after Malta sent a young politician named Alex Agius Saliba to Brussels that he began to exert his influence. The first thing he did once he got there was voice his concern that Tunisian boats were illegally catching fish that rightfully belonged to the Maltese fleet.
Then he turned his attention to Apple. This elected official from Malta would shape consumer behavior across the planet when he told the world's most valuable company to redesign its most valuable product. Last year, the EU passed a law that would require new hand-held electronic devices to be equipped with USB-C ports by next year. Most phones, laptops and other popular gadgets already use the port that makes it easy to charge all your devices with one cord. But not the iPhone! It uses Apple's proprietary Lightning port—and now Europe's regulators have essentially banned that technology. They say the common charger is common sense and this one law will simplify our lives in a small but meaningful way.
That was the case Agius Saliba made when he stood in front of the European Parliament last year. He reached into a box that he'd schlepped from his home in Malta and pulled out a mess of tangled cables—the kind of electronic spaghetti you might recognize from your own junk drawer. But that was the past, he said. In his other hand was the future. He was holding a single USB-C charger. "Today," he said, "we are replacing this pile of chargers with just…this." A USB-C cable, left, will soon be mandatory for all hand-held electronic devices. That includes the iPhone, which currently uses Apple's proprietary Lightning cable, right. Photo: Jakub Porzycki/Zuma Press
And this is why Apple is expected to unveil a notable change to the iPhone next week, phasing out Lightning connectors after more than a decade and switching to USB-C. That is the only way it could keep shipping iPhones to Europe under the regulations that Agius Saliba helped write."If Apple wants to market their products and sell their products within our internal market," he told the EU legislature last year, "they have to abide by our rules." He put it another way in a Facebook post: "I'm not going to let Apple do what they want!"
This is definitely not something Apple wanted. The executives introducing the iPhone 15 next week will likely be lauding the same technology the company lobbied against. Even when USB-C became the standard for Samsung's rival Android phones, and even when Apple adopted it for MacBooks and iPads, it stuck with Lightning for iPhones and AirPods. The regulators say their law will save tons of electronic waste and $250 million a year. Apple says the regulation will stifle innovation and inconvenience more than a billion people who currently rely on cables that will soon be obsolete.
But rules are rules. And not even a company worth trillions of dollars can afford to break them. "Obviously, we'll have to comply," Greg Joswiak, Apple's senior vice president of worldwide marketing, told my colleague Joanna Stern last year at a Wall Street Journal conference. "We have no choice." He also pointed out that the EU wanted a common charger before the invention of Lightning in 2012 and USB-C in 2014—and neither would exist today if the regulators had got their way back then. Apple declined to comment further.
Europe forcing Apple's hand is the latest example of "the Brussels effect," a phrase coined by Anu Bradford, a Columbia Law School professor, to describe how EU regulations influence markets around the globe. It turns out consumer protection is like soccer: Europeans believe they do it better than anyone. And they have leverage over Silicon Valley from an ocean away. Apple generates a quarter of its revenue from Europe, which gives EU regulators a great deal of say in the company's decisions.
Agius Saliba says his mission is to "make a practical difference in the lives of Maltese citizens." But he's not just working on behalf of a tiny island not exactly known for strict regulation. He wants this legislation to help people across Europe, he said last year, "and, hopefully, the rest of the world." There were other politicians with bigger constituencies involved with this battle, but I called the 35-year-old lawyer from Malta this week to find out how someone from a country without an Apple store played a key role in revamping the company's iconic product.
He picked up on his iPhone. "So this will also be a little bit revolutionary for me," he said. Agius Saliba loves Apple products. He also owns a MacBook, iPad and Apple Watch. The only reason he's not buying the iPhone with a USB-C port right away is that he prefers to wait until he needs a new one. And he'll be watching this Apple event because he always watches Apple events. "On most occasions, I don't watch live," he said. "Next week, I will."
If members of the European Parliament lined up by the size of their constituencies, Agius Saliba would find himself near the back. He grew up in a rural part of Malta, a speck in the Mediterranean Sea with a total population of 520,000, and he was elected with roughly 36,000 votes. Before he was a politician, he was a journalist and a lawyer. He married Sarah Agius months during his campaign and changed his name, which allowed him to appear higher on the ballot and benefit from a phenomenon in ranked-choice systems known as the donkey vote. "I'd be lying if I said I didn't take this into consideration," he told the online publication Lovin Malta.
The newly renamed Agius Saliba came to Brussels in 2019, but European politicians had been pursuing a common charger since the days when phones were dumb. Apple and its rivals signed a voluntary agreement in 2009 to find a uniform charging solution, and the number of chargers for sale dropped over the next decade from 30 to three: MicroUSB, USB-C and Lightning.
The tricky part was getting from three to one. Europe's regulators said in 2018 that companies like Apple hadn't made enough progress on their own and threatened action. Agius Saliba and other members of the EU Parliament asked for legislation in early 2020, received a proposal for the single charger in 2021 and passed a law in 2022. By the end of 2024, USB-C will be mandatory for many popular consumer electronics.
One cord to charge them all: Years when the EU will require devices to include USB-C ports
2024: Phones, tablets, digital cameras, hand-held videogame consoles, headphones, headsets, earbuds, portable speakers, e-readers, keyboards, mice.
2026: Laptops.
Agius Saliba made himself essential to the process of crafting that law and bringing it to life. His passion for the common charger resulted in his appointment to the position of rapporteur, which means it was his job to lead the negotiations and steer a resolution into the final piece of legislation. He worked alongside representatives from every political faction to reach consensus. He amended a formal proposal to make the revised bill more ambitious. He even toured Silicon Valley and visited the headquarters of the company with the most at stake.
"I didn't want to start a fight with Apple," he said. "But at the same time, I never believed the big companies should force us to buy their proprietary charging accessories when we have other solutions on the market that are more versatile." His colleagues felt the same way and passed the legislation with near unanimity. Agius Saliba celebrated that night with a Leffe Blonde beer. At the triumphant news conference, he stood next to Thierry Breton, the European commissioner for the internal market, who said the law would protect consumers and the environment—and send a message to Silicon Valley.
"We are working for our people, not for your own interests," he said in a thick French accent. "That is the way it is. That is the way it should be. That is the way it will be." But is that really the way it should be? Apple would say non. "I don't mind governments telling us what they want to accomplish," Joswiak said at the Journal's conference. "But usually we've got some pretty smart engineers to figure out the best ways to accomplish them."
It's a perfectly reasonable critique. Maybe it's not smart to make such prescriptive rules for products that change as often as consumer electronics. In fact, one tech analyst has called the mandate "profoundly stupid." It's easy to understand why Apple was so resistant for so long, though Agius Saliba told me the law was designed to be flexible, and he acknowledged the government will have to adapt with the times and novel tech.
But there is one area where Apple and the EU find themselves in alignment. They share a goal that should be a priority for companies, governments and organizations of any kind. "To make things simpler," said Margrethe Vestager, Europe's digital czar. That is what Agius Saliba reminded his colleagues right before they voted in favor of the common charger: "The simple solutions are often the best and most practical."
There happens to be someone who thought similarly: Steve Jobs himself. He was inspired by the simplicity of everything from Atari games to Zen Buddhism, and his obsession with making things simpler has defined Apple since its founding. It's a philosophy right there on the cover of the brochure for the Apple II computer: "Simplicity is the ultimate sophistication."
And now one Apple customer from Malta knows what Jobs meant when he said it takes a lot of hard work to make something simple.