India's Adani Group pre-pays over $900 million worth share-backed financing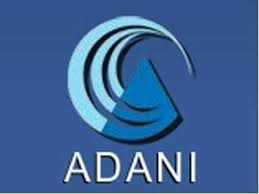 Embattled Indian conglomerate Adani Group said it prepaid share-backed financing of 73.74 billion rupees ($901.16 million), as it looks to allay fears over leverage and debt since a U.S. short seller's critical report sparked a stock rout.
Hindenburg Research had in its Jan. 24 report alleged stock manipulation and improper use of tax havens by Adani, and flagged "substantial" debt levels, which the group has denied.
The billionaire Gautam Adani-led group recently held road shows in Hong Kong and Singapore, and is expected to hold another set of fixed income meetings in Dubai, London and the United States, starting Tuesday, according to a document seen by Reuters.
Promoters of the group's flagship firm, Adani Enterprises (ADEL.NS), will release 31 million shares, or a 4% stake, while Adani Ports' (APSE.NS) promoters will release 155 million shares, or an 11.8% stake, the group said in a statement on Tuesday.
Promoters of Adani Green Energy (ADNA.NS) and Adani Transmission (ADAI.NS) will release 1.2% and 4.5% stakes in the respective companies.
In a similar move, the group in February pre-paid $1.11 billion. With Tuesday's repayment, the group has so far repaid around $2.02 billion of share-backed financing, it said.
Last week, Reuters reported that the conglomerate told creditors creditors it had secured a $3 billion loan from a sovereign wealth fund.
That was shortly followed by a $1.87 billion stake purchase from Australia-listed and Florida-based investment firm GQG Partners Inc in the four group companies mentioned earlier, whose shares have since risen between 10.2% to 23.4% so far.
GQG's founder Rajiv Jain will meet clients and investors in Australia this week to explain its investment in the Adani group, the company said in a separate statement on Tuesday.