Dollar eases toward first weekly loss since January as traders weigh Fed path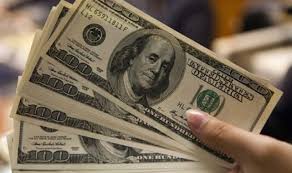 The U.S. dollar eased back from a 2-1/2-month high versus the yen on Friday and weakened toward its first weekly loss since January against major peers as traders tried to gauge the path for Federal Reserve policy.
The yen, which is particularly sensitive to U.S.-Japanese long-term interest rate differentials, threatened to extend a weekly losing streak to seven weeks, even as it gained strength on Friday with 10-year U.S. yields
retreating from a nearly four-month high close to 4.1%.
Taking some steam out of the dollar and the breathless advance in U.S. yields were comments from Atlanta Fed President Raphael Bostic overnight that "slow and steady is going to be the appropriate course of action," despite new labor figures adding to the run of strong data of late.
"For this year, the outlook for USD will continue to depend critically on whether bonds and equities can rally together (as appeared to be happening in January) or whether we remain in the bearish environment that dominated 2022," RBC strategists wrote in a client note.
"In turn, this will depend on incoming U.S. data, particularly inflation data."
The dollar index, which measures the currency against the yen, euro and four other major peers, eased 0.11% to 104.85, from as high as 105.36 at the start of the week, which was the highest level since Jan. 6. Since last Friday, the index has slipped 0.36%.
Analysts polled by Reuters said recent dollar strength is temporary, and the currency will weaken over the course of the year amid an improving global economy and expectations the Fed will stop hiking interest rates well ahead of the European Central Bank.
The Bank of Japan is also expected to start to dismantle extraordinary stimulus measures some time after Governor Haruhiko Kuroda retires next month.
Tokyo inflation data for February exceeded the BOJ's target for a ninth month, but the core measure did decelerate from a 42-year high.
The dollar eased 0.15% to 136.575 yen, after climbing to 137.10 overnight, the highest since Dec. 20. For the week, the dollar is just slightly above flat, but any gain would preserve its win streak since mid-January.
The eurorose 0.08% to $1.0606, after climbing off a nearly two-month low of $1.0533 at the start of the week. Since last Friday, it is up 0.59%.