Dollar climbs against yen as BOJ affirms ultra-easy policy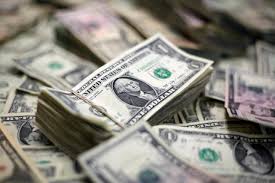 The dollar soared against the yen on Friday, on track for its largest daily gain in roughly two weeks, after the Bank of Japan governor repeated that the central bank will maintain its ultra-loose monetary policy amid speculation an imminent shift is coming.
BOJ Governor Haruhiko Kuroda, who addressed the World Economic Forum in the Swiss town of Davos on Friday, said the central bank will continue its current "extremely accommodative" monetary policy to achieve its 2% inflation target in a stable, sustainable manner.
Speculators are betting that the BOJ, the last major central bank to still employ loose monetary policy, is edging towards a shift to a tighter stance. That has driven a rally in the yen that has pushed the dollar/yen pair down by 14% in the past three months.
"There are some doubts within the BOJ whether the boost in inflation in Japan is going to deliver them all the way back to 2%," said Thierry Wizman, global FX and rates strategist at Macquarie in New York.
"Given that there is disinflation now suddenly around the world including the U.S., I can see where that is a valid concern. So between now and the next meeting, there is no policy shift and that is indicated by Kuroda," he added.
The dollar rose as high as 130.60 yen and was last up 0.9% at 129.58. On the week, the dollar rose 1.3% versus the Japanese currency.
Data on Friday showed Japan's core consumer prices in December rose 4.0% from a year earlier, double the BOJ's target.
"Japan now has an inflation problem that it hasn't had in nearly 40 years," CMC Markets chief strategist Michael Hewson said.
"For me, the die is cast – dollar/yen will go lower and it's a question of how quickly," he said.
Against a basket of currencies, the dollar was flat.
The greenback has been mostly on the defensive all week against a basket of currencies, as a slew of data from consumer spending to business activity and inflation across major economies highlighted an increasingly fragile outlook for U.S. growth.
"Everything is poised to take us to year-over-year inflation that's well inside the 3% level. Against that backdrop, China is going to do better…and certainly Europe is going to do better as well when this winter emergency is over," Macquarie's Wizman.
"The first half of the year will be a period when the rest of the world is going to do much better than the U.S. That's the basis for why the dollar can continue to come down from here."