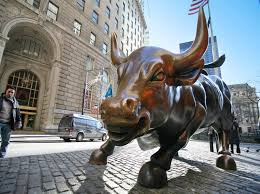 Sensex hits over three-month closing low; banks drag
(Reuters) – Indian shares fell on Monday, with the Nifty 50 index closing below the 10,100 mark and the BSE index finishing below the 33,000 level for the first time in over three months.
The broader NSE Nifty closed 0.99 percent lower at 10,094.25, its lowest closing level since Dec. 6. The benchmark BSE Sensex ended down 0.76 percent at 32,923.12, its lowest closing level since Dec. 7.
Financial stocks lost ground, with public sector lenders taking the brunt.
"When you look at the data, it's relentless selling by foreign investors. Hedge funds are shorting the PSU banks. PSU banks' valuations are high and their earnings growth look muted," said Sunil Sharma, Chief Investment Officer at Sanctum Wealth Management.
The Nifty PSU bank index closed down 2.6 percent, with Bank of Baroda Ltd ending 7.3 percent lower.