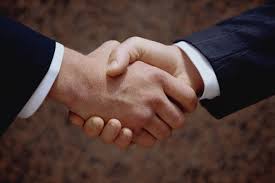 France signs deals worth $16 billion in India, Macron's office says
 French and Indian companies signed contracts worth 13 billion euros ($ 16 billion) on the first day of President Emmanuel Macron's visit to India on Saturday, the French presidency said in a statement.
The deals include a contract for France's Safran to supply airline Spice Jet with engines, water system modernization by Suez in the southern city of Davangere and a contract between industrial gas company Air Liquide and Sterlite.
Macron's office did not provide a breakdown of the contracts' values or details about the deals. It some 200 million euros of investments will be made in India.
A so-called "Industrial Way Forward Agreement" was signed between French utility EDF and India's NPCIL for the construction of six nuclear reactors at Jaitapur.
Negotiations over the construction of next-generation nuclear reactors in India have been dragging on for years.
It was not immediately clear whether these were firm contracts or letters of intent.