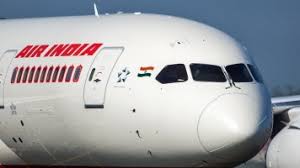 Government to split Air India's debt ahead of stake sale – minister
India will transfer part of Air India's $ 8.5 billion debt pile to a special purpose vehicle before selling a stake in the state-owned carrier, its junior civil aviation minister told Reuters on Friday.
Jayant Sinha said the government had already decided to split the debt into sustainable and unsustainable debt. "The unsustainable part will be with the special purpose vehicle (SPV)," he said on the sidelines of an event in Mumbai.
He did not elaborate but Bloomberg, citing sources, reported in November that the government had proposed transferring non-aviation assets and up to 300 billion rupees ($ 4.6 bln) in short-term loans into a separate company.
Prime Minister Narendra Modi's cabinet gave the go-ahead last year to sell the loss-making flagship airline, after successive governments spent billions of dollars in recent years to keep it solvent. But its debt burden and bloated cost structure have been a concern.
India's Civil Aviation Secretary, Rajiv Choubey, said on Thursday that the government would invite initial bids for Air India in the next couple of weeks.
Companies including low-cost Indian carrier IndiGo, owned by InterGlobe Aviation (INGL.NS), Tata Group and Turkey's Celebi Aviation Holdings, have expressed an interest in buying some of Air India's operations.
In January, India cleared a proposal to allow foreign investors to own up to a 49 percent stake in Air India, paving the way for global airlines to also bid for the carrier.