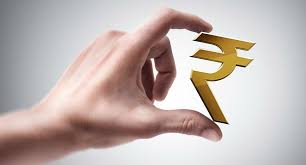 Shares in large Indian state-run banks fall as recapitalisation plan disappoints
Shares in State Bank of India and other big state-run banks fell on Thursday as they stood to receive less money than investors had expected from the government's much-awaited recapitalisation plan.
By contrast, smaller state-run lenders such as UCO Bank gained, as analysts said they would receive more funds than expected.
India's government pledged on Wednesday to inject nearly $ 14 billion combined into all but one state-run lender by March in return for them implementing reforms, in a bid to boost lending and tackle a record bad debt problem.
But the government also said lenders must implement a series of reforms to get the funds, including improving due diligence, allowing specialised monitoring for loans above 2.5 billion rupees ($ 39.35 million), and limiting the number of lenders that can club together to dole out loans.
"We believe this is overall positive for the banking sector, but not exactly in tune with Street expectations," Jefferies, a global investment banking firm, said in a note on Wednesday.
It said smaller lenders already closely monitored by the central bank had received more funds while the bigger and healthier banks would benefit less.
"This is in contrast to market expectations of bigger/healthier banks receiving a higher share of capital," Jeffries said.
The Nifty PSU bank index was trading down 2.7 percent at 0455 GMT. State Bank of India shares were down 2.7 percent, Punjab National Bank was down 3.5 percent while Bank of Baroda was down 3.6 percent.
Smaller banks however gained. UCO Bank was up 5.7 percent, United Bank of India rose 1.4 percent and Indian Overseas Bank was up 1.7 percent.