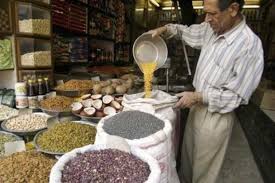 December WPI inflation eases to 3.58 percent
 India's annual wholesale price inflation eased in December from an eight-month high touched in November, driven by slower rises in food prices, government data showed on Monday.
Annual wholesale price inflation last month slowed to 3.58 percent from a year earlier, from a provisional 3.93 percent rise in November.
The rise compares with a 4.00 percent increase forecast by economists in a Reuters poll.
Wholesale food prices in December rose 2.91 percent year-on-year, compared with a 4.10 percent rise a month earlier, the data showed.