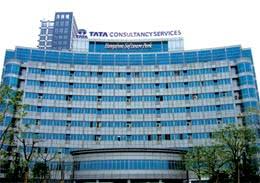 TCS third-quarter profit dips on financial sector weakness
Tata Consultancy Services Ltd (TCS), India's biggest software services exporter, on Thursday reported lower third-quarter profit, hit by weakness in the banking and financial services sector.
TCS is the first of India's listed software services exporters to report earnings for October-December and its numbers set the tone for the results season for the $ 154 billion outsourcing industry.
Net profit fell 3.6 percent to 65.31 billion rupees ($ 1.03 billion) in the three months to Dec. 31, the company said in a statement. That compared with the 65.18 billion rupees average analysts' estimates, according to Thomson Reuters data. bit.ly/2EwdNXS
TCS, part of salt-to-software conglomerate Tata group, said revenue growth from all segments was above 9.5 percent, barring retail and the banking, financial services and insurance sector (BFSI), its largest.
Indian IT firms have been facing sluggish growth in the BFSI sector as clients hold back on discretionary tech spends. Weakness in the December quarter is also seasonal because of holidays.
Employee benefit expenses rose, weighing on profitability.
Indian outsourcers are anticipating major challenges from visa restrictions on movement of personnel to the United States, their biggest market, under President Donald Trump's administration.