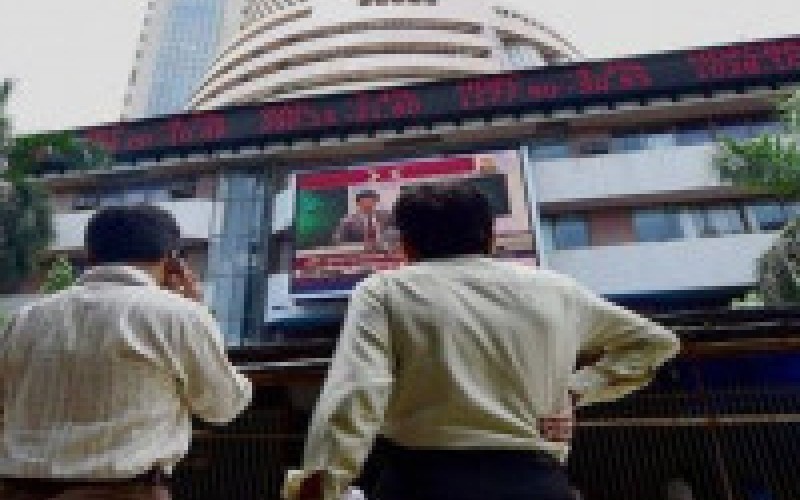 Market Live: Nifty above 10,500 in opening, Midcap outperforms Sensex; metals shine
10:15 am Buzzing: Shares of Kolte-Patil Developers added 5 percent in morning as the company is going to raise Rs 193 crore from global investment firm KKR.
"The company has announced that global investment firm KKR has committed Rs 193 crore in Kolte-Patil I-Ven Townships (Pune) (KPIT), a joint venture of Kolte-Patil and ICICI Venture Funds Management Company," company said in press release.
KPIT is developing Life Republic, a 383-acre township located in Pune's IT hub, Hinjewadi.
10:05 am FII View: Indranil Sen Gupta of Bank of America Merrill Lynch said the government's decision to borrow another Rs 50,000 crore was an avoidable negative surprise in an already nervous G-Sec market.
The sell off in G-Secs is delaying lending rate cuts, notwithstanding bank recapitalisation and pushing back recovery, he added.
While the Finance Ministry has pointed out that this will get funded by maturity of T-Bills, TB maturity typically releases liquidity in the 'busy' industrial season in the March quarter, he said.
According to Gupta, it would have been better for the Center to have drawn down its surplus balances with the RBI.
10:00 am Market Update: Benchmark indices continued to be rangebound in morning ahead of last expiry of futures & options contracts of the year.
The 30-share BSE Sensex was up 24.71 points at 33,936.52 and the 50-share NSE Nifty gained 12.60 points at 10,503.40.
About two shares advanced for every share falling on the BSE.
9:50 am Market Outlook: Devam Modi, Director – Equirus Securities said in an interview to Moneycontrol that the Nifty is currently trading at TTM P/E & P/B multiple of 26.8 & 3.54 respectively. The average TTM P/E & P/B multiple of Nifty since January 2000 is 19.1 & 3.6, respectively. The markets have risen in the past few months on the back of strong liquidity and expectations of earnings recovery in second half of FY18.
"We are cautious on the broader markets since there are various risks related to USD depreciation, crude run up, higher inflation expectations, firming up of bond yields and relatively high TTM valuations. However, we have a bottom up approach in stock selection and any correction in these stocks because of dampening in general markets shall remain a "buy on dip"," he said.
9:38 am Fiscal deficit: Samiran Chakraborty of Citi said the last time government resorted to extra borrowing of roughly Rs 90,000 crore was in FY12 when the fiscal deficit was revised from the budgeted level of 4.6 percent of GDP to 5.9 percent of GDP.
After around 5 years of fiscal marksmanship, the spectre of extra borrowing and fiscal slippage has returned, he added.
The research house estimated a 30 bps slippage in FY18 fiscal deficit target (from 3.2 percent of GDP to 3.5 percent of GDP) after taking into account the shortfall in RBI dividend, revenue foregone from excise duty cut and supplementary grants, he said. "The extra borrowing announcement, therefore, vindicates our view of fiscal slippage."
9:29 am Subsidy Claim: Cement maker Star Cement said it has received Rs 158.82 crore towards capital investment subsidy claim from the government.
The company will use these funds to repay loans, it said.
Star Cement along with its subsidiary, Star Cement Meghalaya has received Rs 158.82 crore "towards capital investment subsidy claim from the central government and this amount will be utilised towards repayment of loans," the company said in a regulatory filing.
9:21 am SEBI on Axis Bank: The Securities & Exchange Board of India (SEBI) has directed Axis Bank to conduct an internal inquiry in the WhatsApp leak case. The inquiry needs to be conducted within a period of 3 months from the date of order and the bank will need to file a report on it within 7 days from the completion of the inquiry.
Moneycontrol had earlier reported that the market regulator had initiated an examination into leakage of price-sensitive information through WhatsApp groups.
SEBI, in a release on Wednesday, said that before its earnings on July 25, 2017, "financial results circulated on the groups were either matching in totality or were close to the actual announcements". The only exception, it said, was the slippage figure as can be seen in the following table:
9:15 am Market Check: Equity benchmarks rebounded with mild gains amid volatility on Thursday morning, ahead of expiry of December futures and options contracts.
The 30-share BSE Sensex was up 51.96 points at 33,963.77 and the 50-share NSE Nifty gained 21 points at 10,511.80.
Hindalco Industries, Vedanta, Aurobindo Pharma, BPCL, Lupin, HUL, Tata Steel, Coal India and Dr Reddy's Labs were early gainers.
The Nifty Midcap was up 0.24 percent.
Star Cement, Monnet Ispat, Reliance Communications, Kolte-Patil Developers and Hindustan Copper rallied 4-12 percent.
The Indian rupee has slipped to its lowest level since December 18, trading at around 64.26 against the US dollar while 10-year bond yield rose to 7.33 percent, the highest level since July 13, 2016.