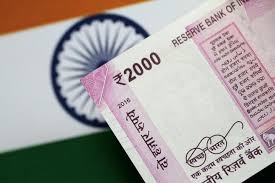 Indian bonds hit near 1-1/2-year low on RBI officials' inflation warning
Indian bond prices fell to their lowest in nearly 1-1/2 years after minutes from the last Reserve Bank of India meeting showed some members issuing sharp warnings on inflation, though shares were largely flat after setting records in the previous session.
The yield for the benchmark 10-year bond rose as much as 4 basis points to 7.26 percent, the highest since late July 2016. It was last trading at 7.24 percent.
Minutes from the RBI's Dec. 6 meeting showed two members, both central bank officials, specifically warning that India could no longer afford to being accommodative on inflation, which analysts saw as raising the prospect of rate hikes.
India has held the policy repo rate at 6 percent since last cutting it by 25 bps in August, and accelerating inflation has raised concerns that the central bank could consider a tightening move next year.
"A month back or so market was in a disbelief that nothing can change and interest rates will neither rise nor fall," said Ashish Vaidya, head of trading at DBS Bank.
"Market is now pricing in a rate hike sooner than later as the rhetoric in the minutes this time was more intense than the policy statement."
The rupee was also little changed, trading at 64.0825 per dollar compared to its 64.1000 close.
Shares offered a muted reaction, with the broader NSE Nifty largely flat at 10,443.05 as of 0655 GMT, while the benchmark BSE Sensex was 0.06 percent lower at 33,757.50.
Both indexes had hit all-time highs on Wednesday, spurring some profit-taking in recent outperformers such as Mahindra and Mahindra Ltd, which fell 2.7 percent after gaining more than 9 percent over the previous five sessions.
Shares of companies named in a case related to alleged below-market-price sale of lucrative telecoms permits bundled with airwaves in 2008 gained after an Indian court on Thursday acquitted the involved executives of graft and money laundering charges.
Reliance Communications Ltd gained as much as 13.3 percent, while Sun TV Networks Ltd rose as much as 6.8 percent.
Reporting by Suvashree Dey Choudhury in MUMBAI and Vishal Sridhar in BENGALURU; Editing by Amrutha Gayathri