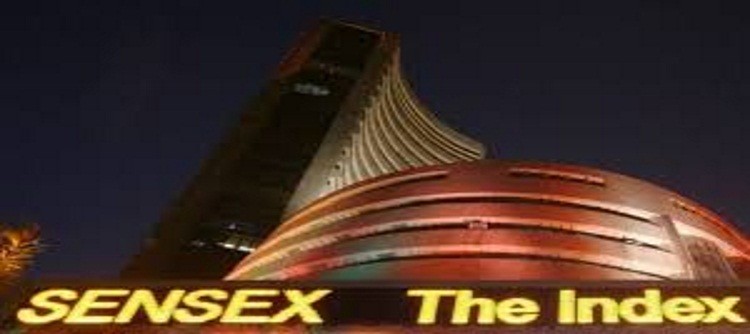 Market Live: Nifty opens above 10K, Sensex mildly higher; Sun Pharma rallies
10:04 am Market Check: Equity benchmarks maintained opening gains, backed by Reliance Industries, HDFC Bank, metals and infra stocks.
The 30-share BSE Sensex was up 79.35 points at 31,913.34 and the 50-share NSE Nifty rose 31.40 points to 10,016.20.
The BSE Midcap index was up 0.4 percent and Smallcap gained 0.7 percent on positive market breadth. About 1,361 shares advanced against 528 declining shares on the BSE.
9:59 am Order win: Share price of Zen Technologies surged 12 percent in morning on the back of export order win worth Rs 64 crore.
"It has signed the biggest export order till date of about Rs 64 crore," company said in release.
The contract is for live and virtual combat training systems against tough international competition.
This order is expected to be executed in the first half of next financial year 2018-19.
9:53 am Market Outlook: "We've been continuously mentioning that the recent bounce lacks conviction and underperformance of banking pack is also hurting the sentiment. Volatility tends to remain high during the earnings season and any escalation in geo-political tension will further worsen the situation," Jayant Manglik, President, Retail Distribution and Religare Securities said.
Put together, traders should prepare themselves for eventful week ahead, he advised.
9:45 am Acquisition: Shares of Precision Camshafts added 4 percent in morning as it has acquired Nashik-based company.
The company in its board meeting held on October 10, has considered and approved the acquisition of MEMCO Engineering.
The company has acquired 95 percent in MEMCO Engineering for an undisclosed sum.
The procedural acquisition formalities will be completed immediately from the date of execution of necessary agreements.
9:40 am Earnings Estimates: Tata Consultancy Services, the country's largest software services provider, will announce its July-September quarter earnings today after market hours.
Profit after tax for the quarter is expected to increase 4 percent sequentially to Rs 6,183 crore and revenue may grow 2.6 percent to Rs 30,356 crore, according to average of estimates of analysts polled by CNBC-TV18.
Revenues in dollar terms are likely to register a 3 percent at USD 4,731 million in the quarter ended September 2017, compared with USD 4,591 million in previous quarter.
9:30 am IPO subscription: The initial public offer of Indian Energy Exchange elicited good response from investors, with the issue getting oversubscribed 2.23 times on the last day of bidding yesterday.
Through the IPO, also the first by a power exchange in the country, the company aims to raise up to Rs 1,001 crore.
On the final day, the offer received total bids for 11,776,518 shares against 52,75,889 shares on offer.
9:25 am Fundraising: The country's second-largest lender ICICI Bank is planning to raise USD 150 million in offshore borrowing this fiscal.
The bank said that the committee of executive directors, in a meeting held yesterday approved the offshore borrowing plan for 2017-18.
"The bank, under its GMTN (global medium-term note) programme, acting through its DIFC (Dubai) branch, tapped its existing 3.25 percent fixed rate notes maturing September 2022 for an amount of USD 150 million on private placement basis," ICICI Bank said in a regulatory filing
9:20 am Buzzing: Share price of Sun Pharmaceutical Industries rose 4 percent in the early trade as it has received an establishment inspection report (EIR) from USFDA for its Dadra formulation facility.
EIR indicates closure of plant inspection by the US regulatory agency.
"We have received a communication from the USFDA releasing a copy of the establishment inspection report (EIR) in respect of the above inspection based upon our responses to the said observation letter," said company.
USFDA had inspected the plant in April 2017 as regulatory authority issued Form-483.
9:15 am Market Check: Equity benchmarks opened mildly higher on Thursday, seeing a rebound after yesterday's sell-off.
The 30-share BSE Sensex was up 60.51 points at 31,894.50 and the 50-share NSE Nifty gained 29 points at 10,013.80. About three shares advanced for every share falling on the BSE.
Bharti Infratel, GAIL, Sun Pharma, Vedanta, Reliance Industries, L&T, Hindalco Industries, IOC, BPCL, Lupin, TCS and HPCL were early gainers while Coal India, Bharti Airtel, Cipla, ICICI Bank and Asian Paints were losers.
The broader markets outperformed benchmarks in opening. Nifty Midcap was up 0.6 percent or 100 points.
Indiabulls Real Estate, MMTC, State Trading Corporation, Majesco, GM Breweries, FACT, LT Foods and Kaveri Seeds gained 2-10 percent while Lakshmi Vilas Bank lost 5 percent post higher slippages in Q2.