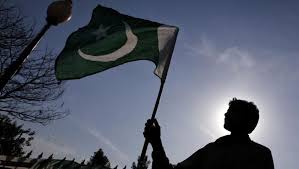 Pakistan revokes visa of man who ran school where kidnapped Chinese worked
ISLAMABAD, June 16 Pakistan has revoked the visa of a Korean man running a language school where two Chinese missionaries were believed to have been working before they were abducted by Islamic State, the interior ministry said on Friday.
Islamic State said earlier this month via its Amaq news service its fighters had killed the couple, who were kidnapped in May by armed men pretending to be security officials in the southwestern city of Quetta.
"It has been determined after the kidnapping incident that South Korean national Wan Su alias Gilbert was in Pakistan on a business visa but here he opened an Urdu academy and was involved in illegal activities," read the ministry statement on Friday.
The ministry said earlier this month the Chinese couple Lee Zing Yang, 24, and Meng Li Si, 26, had been missionaries posing as language teachers, in violation of visa rules, and that had contributed to their abductions.
China said it would investigate whether the couple had been working as missionaries in a country which is 98 percent Muslim.
"Police had not only cautioned the Chinese couple about the security situation but offered them protection but the Chinese individuals had refused the offer," read the ministry statement issued on Friday.
The ministry said police were still attempting to conclusively determine whether the Chinese couple had been killed.
The kidnapping was a rare crime against Chinese nationals in Pakistan, and has alarmed the growing Chinese community in the country.
The incident has prompted Pakistan to boost security around Chinese and other foreigners. Quetta is the capital of Baluchistan, a region where China is investing billions of dollars in infrastructure projects.