Americans are taking out mortgages like they haven't since the Great Recession.
According to the Federal Reserve's flow of funds report, total outstanding mortgage debt grew by 1.9% in the third quarter of 2016. That's the highest jump in outstanding housing debt since the third quarter of 2008.
The data dovetails with those issued by the Census Bureau of late, which showed that sales of newly constructed homes jumped 17.8% year-over-year, and data from the National Association of Realtors which showed that existing home sales rose nearly 6% in October over 2015 to reach a new cyclical peak.
These large increases in sale volumes suggest sellers are finally willing to put their homes on the market, after years of reluctance for fear of missing out on further home price appreciation. What's more, with interest rates set to rise, there's a concern that buyers may run from the market as mortgage costs increase.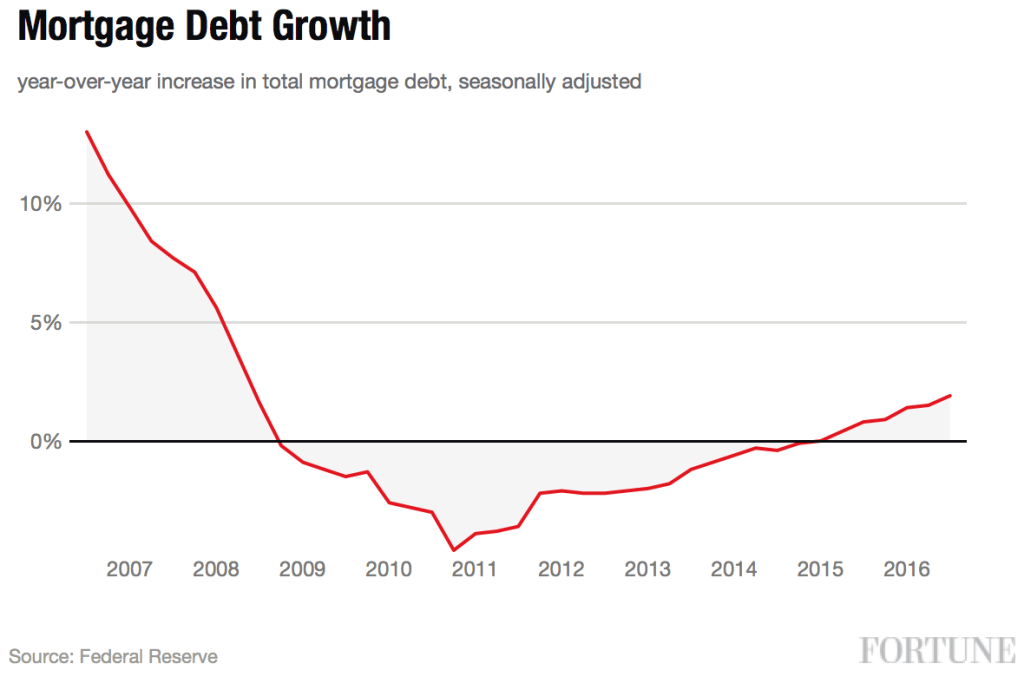 As you can see from the above chart, growth in overall housing debt only recently forged into positive territory. But even as Americans have ramped up their willingness to borrow in recent months, there is plenty of room for the housing recovery to run. Afterall, it has long been typical for the American economy to see between 5% and 10% year-over-year increases in housing debt.
We may not see that sort of growth during the current economic expansion, though. Population and household-formation growth is slower today than in decades past. But even if it does, the economy can handle it. The overall ratio of mortgage debt to disposable income is quite low by historical standards.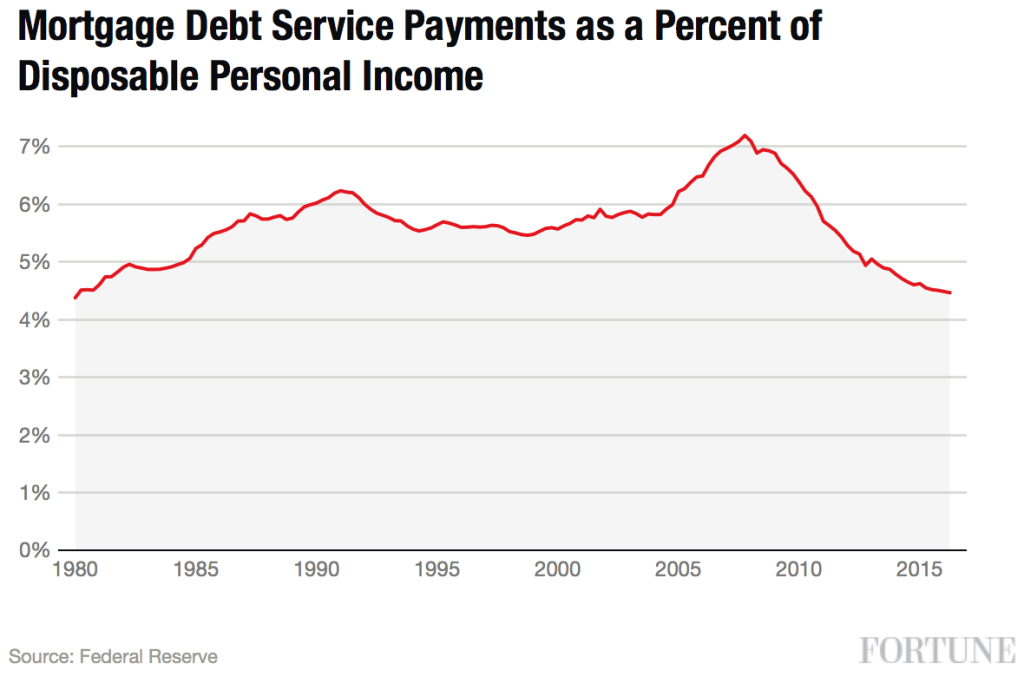 And that's a good thing, because economic expansion goes hand in hand with credit expansion, for the obvious reason that more debt gives consumers more money to spend.
All of these are bullish trends for homebuilders as well. A low unemployment rate, accelerating wage growth, and low-but-increasing mortgage debt levels suggest a public primed to buy houses. And there are signs that homebuilders are finally starting to ramp up their activity in earnest in recent months.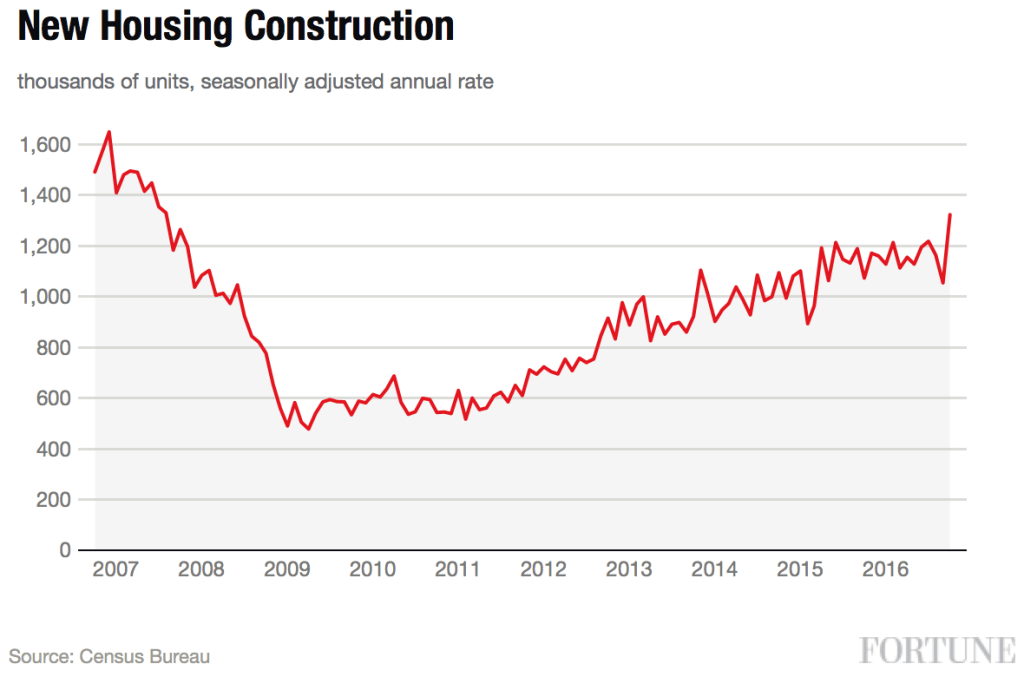 As you can see from the above chart, housing starts surged more than 25% in October, to reach levels that haven't been seen since the middle of 2007. We've been talking about the housing recovery since at least 2012, but it looks like it has finally begun in earnest.