Volvo Cars' sales rise 22% in February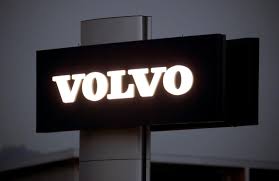 Sweden-based Volvo Car AB (VOLCARb.ST) said on Friday sales grew 22% year-on-year in February to 51,286 cars helped by a jump for its recharge models, sending its shares up.
Volvo Cars, which is majority-owned by China's Geely Holding (0175.HK), said in a statement sales of fully electric cars soared 187% to account for 19% of total sales.
All recharge models, also including those not fully electric, were up 49% to account for 40% of total sales.
Volvo Cars' shares rose 3% in early trade.
In January, the group's total car sales were up 2% as they were held back in China by Chinese New Year calendar effects. In February, sales in China were up 50%.
In biggest market Europe, sales were up 9% in February.