Volkswagen, Elia sign MoU to explore vehicle integration into power grid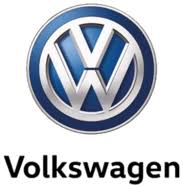 Volkswagen's (VOWG_p.DE) charging unit Elli has signed a memorandum of understanding with Belgian network operator Elia (ELI.BR) and one of its start-ups to explore the integration of electric vehicles into the power grid.
Part of the cooperation will be to assess how owners of battery-powered cars can be given incentives to use their vehicles to stabilise power grids when connected to a socket, a concept known as vehicle-to-grid.
"Using the electric vehicle battery as a mobile power bank delivers a triple benefit: Firstly, the climate benefits as renewable energy can be stored and therefore be used more efficiently," Elli Chief Executive Elke Temme said.
"Secondly, the electric grid benefits, as the car can contribute toward grid stability, and thirdly, the customer can earn additional revenue with vehicle-to-grid services."