Ways Crypto Affect iGaming and the Stocks Market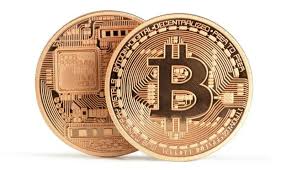 Bitcoin's influence to the world has grown so much that it affects stocks prices. This is according to leading Singaporean bank, DBS, which observed Bitcoin throughout 2020 to find its influence on the S&P 500.
DBS found out that S&P 500 rose by 0.26% during crypto's most volatile moments. Likewise, crypto's prices changed drastically when stocks were being volatile.
Stocks aside, another industry crypto has great influence over is iGaming. From bitcoin payments to blockchain-based slots, digital currencies are disrupting gambling sites like no other technology.
Whether you want to play Wild casino using crypto or invest in stocks, learn how these two sectors correlate with cryptocurrencies below.
Faster Payments
Banking at online casinos is now faster thanks to Bitcoin and altcoins. You'll need a crypto wallet to fund your casino account. Also, it's important to verify the accepted coins before you make a transaction.
You see, crypto payments can't be reversed. If you send coins to the wrong wallet, you risk losing them forever. Also, checking coins ensure you pick the fastest cryptocurrencies.
Bitcoin has a transaction speed of 10 to 60 minutes. It's not shabby but there are coins with payment speeds of under one minute. This places them at par with e-wallets like PayPal and Google Pay.
Where speeding matters the most in iGaming, however, is during withdrawals. Most casinos take one to five days to process cashout requests. If you choose bitcoin or altcoins, though, you can receive your money withing hours.
Why are cryptocurrency payments so fast? The payments take place in a decentralized ledger called blockchain. It verifies payments and approves them much faster than banks and credit cards.
Crypto Bonuses
Online casinos don't just welcome Bitcoin deposits. They also reward you for it. Popularly known as first deposit bonuses, casinos match your money 100% for a maximum of 10 bitcoins.
When you think about it, 10 bitcoins are worth more than $200,000 if bitcoin is valued at $20,000. However, you would need to deposit 10 BTC to receive an equivalent amount of money.
Although crypto casinos give you bigger bonuses compared to cash-based rewards, the terms are not always good. Many casinos with huge bonuses have a high number of wager requirements.
Wager requirements are a multiple of your bonus amount. If you deposit $100 to a casino and win $2000, you might be required to play through your $100 bonus amount 10x to 40x.
Needless to say, it's essential to find a casino with a few wager terms, even if it's a crypto bonus. If you have to play through your bonus 70x or 90x, then the promotion might not be worth it.
Promoting Privacy and Anonymity
Before crypto came along, everyone was aware you couldn't hide your identity to betting sites. By law, these platforms have to ask for your personal information: Names, contacts, addresses and even place or work.
In this era of digital currencies, gambling sites have become more private. You can play slots and roulette without ever revealing your name, contacts or address. The only thing you have to do is to send crypto to a casino's wallet address.
Now, crypto casinos that provide total anonymity to gamblers are hard to find. That's because the iGaming industry is highly regulated. And part of government regulations involves enforcing identity verification.
Although you still have to provide some personal information at licensed crypto casinos, banking through crypto can enhance your privacy. For example, you don't need to provide your personal information to a third-party payment app.
Convenience and Lower Costs
You've probably heard this. Bitcoin helps people in areas with no proper banking systems to pay and receive services from any part of the world. That includes online gambling.
If you live in a country where banks reject payments to betting sites, crypto might be your ideal option. Bitcoin and altcoins are decentralized and unregulated. That means you can use them for banking in any part of the world.
The only catch is to find a casino that accepts players in your country. But this isn't a major problem in this age of crypto.
Then there's fees. Compared to banks and credit cards, digital currencies process payments at low to no fees. Technically, crypto doesn't have fees. However, to promote the integrate of blockchain payments, every transaction has to be verified by a computer node.
The people who run these nodes are rewarded for every verified transaction. This is why you might be required to include a miner's fee when depositing withdrawing money from a gambling site.
Impact of Crypto to Stocks
As we mentioned earlier, research shows that crypto is increasingly interconnected with stocks. Here's how:
Last November, the stocks market entered into a downtrend that is yet to stabilize. Soon afterwards, Bitcoin's price began to correct itself. The fast downtrend then worsened into a bear market.
When the price of S&P 500 closed below 20% in May, crypto prices dropped by double digits in the new few days. Surprisingly, the prices of crypto have also been growing in days when stocks are doing well.
Because crypto and stocks prices have been moving in similar directions for a few years, sentiments have also changed. In the past, investors would often have different opinions regarding the direction of crypto.
Today, most experts tend to correlate the direction of crypto with the success of equity markets. If stocks show signs of going bullish, investors will often start to diversify in digital currencies. This is particularly true when the markets are volatile.
If you're a stocks investor, you must have noticed your favorite trading app now supports bitcoin and altcoins. And if you primarily trade crypto, you probably have access to stocks.
This is because the relationship between crypto and stocks now transcends price movements. They've become interconnected in so many ways that issues affecting one asset class are likely to spill over to the other.
Also, any time of investment that applies to stocks now also works for crypto. You can buy bitcoin futures, day trade or hold them for the long-term.