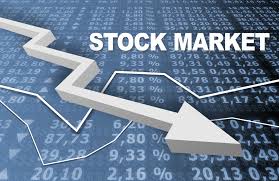 Dow targets 22,000 as earnings drive stock records
The Dow had its sights on the 22,000 milestone on Tuesday, as stocks looked to continue their record run amid strong corporate earnings.
As of 9:31 a.m. ET, the Dow Jones Industrial Average jumped 94 points, or 0.4%, to 21,986. The S&P 500 climbed 6.9 points, or 0.3%, to 2,477. The Nasdaq Composite gained 22.9 points, or 0.4%, to 6,370.
Stocks have consistently hit new record highs in 2017 with investors showing confidence in the Trump administration's economic and tax policies, particularly an expected cut to corporate rates as part of a broader tax reform plan. The market has also received support from robust profits. Earnings season is in full swing, and positive results from Dow members such as Boeing (BA), Caterpillar (CAT) and McDonald's (MCD) have lifted the blue-chip index over the last week. U.S. corporations are projected to report a second straight quarter of double-digit earnings growth, according to the Thomson Reuters data.
Sean Lynch, co-head of global equity strategy at Wells Fargo Investment Institute, said investor confidence from healthy earnings may continue to drive stocks higher.
"Fundamentals and earnings drive markets over the long run," he wrote in a recent note to clients, "and they look to be improving."
However, the market's record run has also increased risk to the downside.
"Historically low rates have helped to prop up equity valuations, but with the Fed looking to raise rates and other global central banks expected to tighten in the coming years, equity investors need to be mindful of the potential impact on valuations," Lynch said.