European bank stocks plunge again as SVB market turmoil continues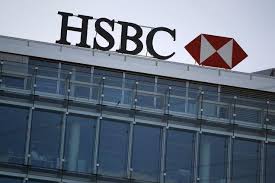 Bank shares in Europe and Asia plunged on Monday as the collapse of startup-focused Silicon Valley Bank continued to batter markets, while U.S. large banks failed to hold onto a brief premarket rally after authorities moved to stem the contagion.
Europe's STOXX bank index (.SX7P) was down 4.3%, having shed 3.78% on Friday, leaving it on track for its biggest two day fall since Russia began its invasion of Ukraine in February 2022.
Big fallers were Germany's Commerzbank (CBKG.DE) down 7.5% and embattled-Credit Suisse (CSGN.S) down 7.8%.
Earlier in the day, Japan's Topix bank index (.IBNKS.T) lost 4%, while Singapore's largest banks also lost ground, down over 1%. (DBSM.SI), (UOBH.SI), (OCBC.SI)
HSBC's London-listed shares were down 2.6% after it said it would acquire the UK subsidiary of stricken Silicon Valley Bank for 1 pound( $1.21), helping curb the fallout in Britain.
Smaller banks remained under pressure with U.S. private bank First Republic Bank (FRC.N) plunging around 50% in pre market, and PacWest (PACW.O) down around 26%.
First Republic Bank said on Sunday it had secured additional financing through JPMorgan Chase, giving it access to a total of $70 billion in funds through various sources
After a dramatic weekend, U.S. regulators said SVB's customers will have access to all their deposits starting on Monday and set up a new facility to give banks access to emergency funds.
The Federal Reserve also made it easier for banks to borrow from it in emergencies.
U.S. banks lost over $100 billion in stock market value late last week following the collapse, while European banks lost around another $50 billion in value, according to a Reuters calculation.
"The Fed are not only addressing concerns over the bank's asset side of the balance sheet but on the liability side, where they are essentially stepping in front of a larger bank run, which…can be devastatingly swift to bring down any institution," said Chris Weston, head of research at Pepperstone.
"There's likely going to be further migrations to the stronger banks and those with a large asset base and low equity will continue to see depositors divest capital."
SVB's collapse comes alongside the closure of crypto-focused bank Silvergate (SI.N), which last week disclosed plans to wind down operations and voluntarily liquidate, in the aftermath of FTX's implosion last year.
U.S. state regulators on Sunday also closed New York-based Signature Bank (SBNY.O), which became the next casualty of the banking turmoil after SVB.