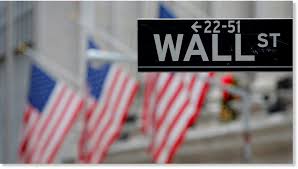 Wall Street is nervous about a trade war: Dow sinks 300 points
Trade war fears are rattling Wall Street as President Trump prepares a crackdown on China.
The Dow dropped more than 300 points at Thursday's opening bell, underlining growing concerns among investors about looming tariffs on China. The S&P 500 and Nasdaq lost more than 1% apiece.
"A global trade war, whether it's real or perceived, is what's weighing on the market," said Ian Winer, head of equities at Wedbush Securities. "There's this huge uncertainty now. If China decides to get tough on agriculture or anything else, that will really spook people."
Trump is expected to announce up to $ 60 billion worth of tariffs on China on Thursday afternoon. It's not clear which products will be hit, but the action is aimed at curbing China's troubling theft of US intellectual property.
Related: Why Trump's tariffs on China are a big deal
China wasted little time in threatening to retaliate against the United States, underlining the risk of a tit-for-tat escalation that hurts global trade.
Beijing warned on Thursday it will "certainly take all necessary measures to resolutely defend" itself. China didn't specify how it will respond, but US crops like soybeans are likely to be in the crosshairs.
Wall Street's biggest fear is a trade war, according to a recent survey of fund managers by Bank of America Merrill Lynch. The survey, released this week, found that for the first time since January 2017 the threat of a trade war topped inflation as the biggest risk to markets.
Trade concerns helped drive down shares of Boeing (BA) and Apple (AAPL), two Dow stocks with major exposure to China.