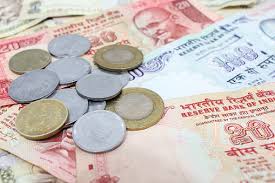 India's February wholesale inflation eases for third straight month
NEW DELHI (Reuters) – India's annual wholesale price inflation eased for the third straight month in February after touching an eight-month high in November, helped by a softer rise in food and fuel prices, government data showed on Wednesday.
The Reserve Bank of India (RBI), which has kept rates steady since a 25 basis-point cut in August, is widely expected to keep them unchanged at its next policy review on April 5.
Annual wholesale price inflation last month slowed to 2.48 percent, from a provisional 2.84 percent rise in January.
The latest inflation number was in line with a 2.50 percent increase forecast by economists in a Reuters poll.
Wholesale food prices in February rose 0.07 percent from a year earlier, compared with 1.65 percent in January, the data showed. From a year earlier, the prices of pulses have fallen by nearly 25 percent and of sugar by almost 10 percent.
However, vegetables prices in February were up 15.3 percent from a year ago period, the data showed.
India's retail inflation rate, the main policy target for the RBI, declined for the second straight month in February, to 4.44 percent, but remained above the central bank's 4 percent medium-term target.
Several analysts said they would monitor how a hike in import taxes last month across agri-commodities such as oilseeds, pulses and wheat would impact domestic food inflation. To date, the impact has been muted.
The central bank expects retail inflation to pick up to 5.1 percent to 5.6 percent in April-September before easing, assuming normal rainfall.