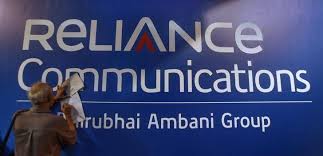 RCom says to appeal court order on sale of tower, fibre assets
 India's Reliance Communications Ltd (RCom) will appeal a court order that stays the sale of some telecom assets of one of its units, the company said in a statement on Monday.
The National Company Law Tribunal, India's designated court for bankruptcy cases, on Monday stayed the sale of assets of Reliance Infratel Ltd in response to a petition filed by HSBC Daisy Investments (Mauritius) Ltd, local media reported.
RCom will file an appeal before an appellate tribunal challenging the stay, a company spokesman said, adding that the stay only pertained to the firm's tower and fibre assets.
Separately, an arbitration tribunal last week barred the debt-laden RCom from selling assets without its permission in a case of money owed to Swedish telecom gearmaker Ericsson.
RCom Chairman Anil Ambani aims to cut his firm's debt by selling most of its wireless assets to Reliance Jio Infocomm Ltd in a deal sources said was worth about $ 3.8 billion. RCom has said it aims to close the deal by March.