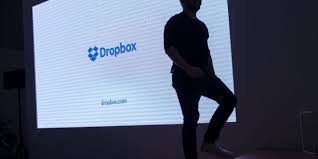 Dropbox Just Revealed Its IPO Target—And Its Valuation Has Plunged Since 2014
Dropbox aims to raise as much as $ 648 million in its U.S. initial public offering.
The file-sharing company is marketing 36 million shares of Class A common stock for $ 16 to $ 18 apiece, according to a filing with the U.S. Securities and Exchange Commission Monday. At the high end of that range, Dropbox would have a market value of about $ 7.1 billion, based on the number of shares outstanding after the offering. Including restricted stock units, the valuation would be about $ 7.6 billion.
Dropbox also agreed to sell $ 100 million in stock to Salesforce.com's venture capital arm in a private placement concurrent with the IPO, the filing shows.
Dropbox, which was valued at $ 10 billion in its 2014 funding round, would be one of the biggest U.S. enterprise technology companies to list domestically in several years. At the high end of its offering size, it'd be the third-biggest IPO from an enterprise technology IPO in the past three years, according to data compiled by Bloomberg.
The San Francisco-based company has touted its business as a path to unleashing creative energy and inspired work. Dropbox says it has more than 500 million registered users, with 11 million of those paying for added features.
While the company is inching closer to profitability, Dropbox outlined in its deal prospectus its focus to get more of those users to pay up. Investors are sure to have questions for the file-sharing technology leader as it embarks on its marketing roadshow.
The company's revenue increased more 30% last year to $ 1.1 billion from $ 845 million in 2016. In the same period, the company's net losses shrank to $ 112 million from $ 210 million.