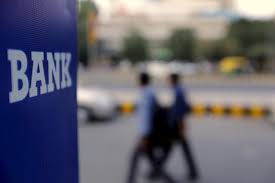 India to inject nearly $14 billion into banks as part of recapitalisation plan this year
India on Wednesday unveiled details of a recapitalisation plan, pledging to inject nearly $ 14 billion into twenty lenders this fiscal year, in a bid to boost lending in the economy and help tackle a record bad debt problem.
The lenders, majority-owned by the government, have more than two-thirds of India's banking assets. They also account for most of the record $ 150 billion in bad loans, which have choked credit growth after years of profligate lending.
"All public sector banks will be adequately capitalised and enabled to serve people and support inclusive growth," said India's top banking bureaucrat, Rajeev Kumar.
The finance ministry will raise 800 billion rupees through recapitalisation bonds, and provide 81.4 billion from its budget to recapitalise the banks, Kumar said.
Total recapitalisation will cross 1 trillion rupees this year, including funds raised from sales of shares to external investors, he said.
That is part of a larger two-year 2.11-trillion-rupee ($ 33.1 billion) recapitalisation plan announced last October. Of the total, 1.35 trillion rupees is to be raised via recapitalisation bonds, while the banks themselves will raise another 580 billion from share sales.
From recapitalization bonds and budgetary allocations IDBI Bank, the lender with the highest stressed-loan ratio, will get the biggest chunk of 106.1 billion rupees.
Other banks with high levels of soured debt – Bank of India and UCO Bank – will get 92.32 billion rupees and 65.07 billion, respectively.
Top lender State Bank of India will get 88 billion rupees, while second-biggest state-run lender Punjab National Bank will get 54.73 billion.