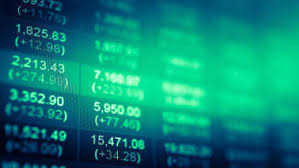 Market Live: Sensex extends gains to over 200 pts, Nifty eyes 10,750; ICICI Bank up
11:20 am Incident at Indonesia Stock Exchange: Multiple reports have come in regarding a floor collapse at the stock exchange at Jakarta, Indonesia. ABC's Adam Harvey is tweeting these images of the damage at the bourse.
11:07 am Market Check: The market has extended its gains from the morning session, with the Sensex trading over 300 points higher, while the Nifty is almost 100 points up.
The Sensex is up 333.78 points or 0.96 percent at 34,926.17, while the Nifty is up 91.30 points or 0.85 percent at 10772.60. The market breadth is positive as 1,790 shares have advanced, against a decline of 766 shares, while 278 shares were unchanged.
HDFC and ICICI Bank are the top gainers on both indices, while IndusInd Bank, ONGC, Eicher Motors and HCL Tech lost the most.
Here are the top headlines at 11 am from Moneycontrol News' Sakshi Batra
10:50 am GST crackdown: FMCG and IT firms will mostly file petitions in Delhi's and Mumbai's High Courts to seek more clarity in Goods and Services Tax (GST) anti-profiteering clause, according to a Business Standard report.
The move comes after firms – Lifestyle, Hardcastle Restaurants – south and western India's McDonald's franchisee and Hindustan Unilever – received a notice from the government that they were not complying with the anti-profiteering clause, which Moneycontrol reported last month.
The Business Standard report also mentions that Pyramid Infratech and Honda Motor Vehicles had also received a similar notice. The firms are required to provide their balance sheet, trial balance and profit and loss account for last one year.
10:30 am QIP deferred: State-owned Bank of India (BoI) has deferred the Rs 3,000-crore capital raising plan through private placement of equity shares after the government's move to infuse Rs 2,257 crore capital into it, a top official said.
"We have postponed the QIP (Qualified Institutional Placement) as the government decided to infuse Rs 2,257 crore capital support into the bank obviating the need for the capital immediately," BoI Managing Director Dinabandhu Mohapatra told PTI.
So, there is now no need for QIP this fiscal as more capital would also flow-in through recap bonds, he said.
10:15 am HDFC gains: Shares of HDFC gained around 2 percent intraday on Monday as investors cheered the NBFC's fundraising plan.
Over the weekend, it announced that the Board had approved fund raising worth Rs 11,301 crore by issuing 6.43 crore shares at Rs 1,726.05 per share to investors, including global private equity biggie GIC Singapore, KKR and Premji Invest.
Housing Development Finance Corporation or HDFC's committee of directors in a meeting held on Saturday approved to the "issuance of 6,43,29,882 equity shares if Rs 2 each of the Corporation on a preferential basis", HDFC said in a release to the stock exchanges on Saturday.
10:00 am Market Check: Shares have extended their gains from the opening tick, with the Sensex gaining over 200 points, while the Nifty is eyeing 10,750-mark.
The Sensex is up 240.43 points or 0.70% at 34832.82, while the Nifty is up 65.00 points or 0.61% at 10746.30. The market breadth is positive as 1,715 shares advanced, against a decline of 574 shares, while 256 shares were unchanged.
ICICI Bank and Tata Steel are the top gainers on both indices, while IndusInd Bank, ONGC and Eicher Motors lost the most.
Here are the top headlines at 10 am from Moneycontrol News' Anchal Pathak
9:50 am Uday Kotak interview: The country's richest banker and vice-chairman of Kotak Mahindra Bank, Uday Kotak, has expressed concerns over the surging stock market and India's financial savings going into selective stocks only.
"Money is coming to a broad funnel and it's going into a narrow pipe where massive amount of Indian savers' money is now going into few hundred stocks. And you come back to the question of how good is the governance of these companies.
The amount of money that's going into small and mid-cap stocks is something on which we have to ask tough questions. You're pushing all this (money) into a narrow funnel which inevitably runs the risk of a bubble," said Uday Kotak in an interview to Indian Express.
9:30 am Buzzing stock: Capital First rose nearly 7 percent in early trade on Monday to hit a fresh 52-week high of Rs 895 after IDFC Bank announced its merger with the non-banking financial company (NBFC) over the weekend.
The share swap ratio has been fixed at 139:10, which means 139 shares of IDFC Bank will be allotted for every 10 equity shares of Capital First.
Capital First is 35.97 percent owned by private equity firm Warburg Pincus, 13.91 percent owned by GIC, while V Vaidyanathan, also the Founder and Executive Chairman, holds the third largest stake at 10.5 percent.
9:15 am Market Opens: Equities on Monday began the week on a strong note, opening at record highs, while the Nifty began above 10,700 for the first time.
The Sensex is up 176.23 points or 0.51% at 34768.62, while the Nifty is up 46.30 points or 0.43% at 10727.60. The market breadth is positive as 840 shares advanced, against a decline of 160 shares, while 243 shares are unchanged.
HDFC, ICICI Bank and Tata Motors gained the most on both indices, while Infosys, M&M and Bharti Infratel were the top losers.
Capital First was up over 5 percent as investors cheered the merger announcement with IDFC Bank. The latter was trading around 3 percent lower.
The Indian rupee gained in the early trade on Monday. It has opened higher by 12 paise at 63.49 per dollar versus 63.61 Friday.
Pramit Brahmbhatt of Veracity said, "Rupee will remain under pressure. A technical pullback started from 63.30, may get extended till 63.80."
"Trading range for the spot USD-INR pair will be 63.50-63.80," he added.
Major indexes in Asia notched gains on Monday after Wall Street closed out last week at records and the dollar remained on the back foot.
The Nikkei 225 rose 0.54 percent as technology and financial names rose early in the session. Automakers proved to be a mixed picture.
Shares of SoftBank Group jumped 4.26 percent following news from Nikkei Asian Review that the company aimed to list SoftBank Corp., its mobile arm, both in Tokyo and abroad this year. The listing could raise around 2 trillion yen ($ 18 billion) for the company, Nikkei added.