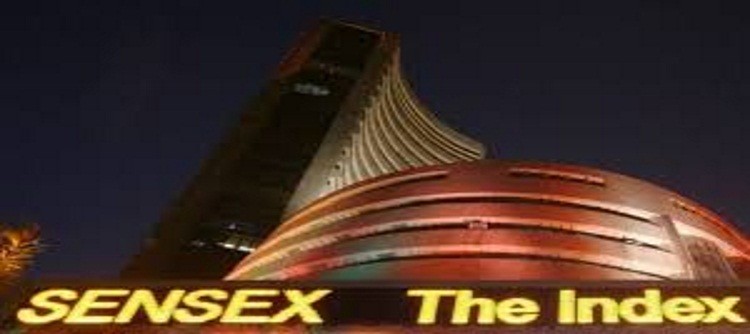 Market Live: Sensex, Nifty hold early gains; Yes Bank rises 5%, OMCs fall
12:02 pm Order Win: Ahluwalia Contracts (India) has secured new orders aggregating to Rs 395.21 crore for construction of institutional, & commercial including electrical, plumbing & firefighting services.
Here are the top headlines at 12 pm from Moneycontrol News' Anchal Pathak
11:53 am Buzzing: Subros shares hit a fresh record high of Rs 347.20, rising more than 10 percent intraday following the beginning of supply of blower application to truck makers.
"….has started supply of blower application to customers from January 1, 2018 as per schedule," the auto airconditioning systems provider said in its filing.
While majority of the customers have opted for blower application in truck as per the notification but few customers have chosen for air-conditioning fitment as an optional action, it added.
11:45 am Nickel Update: Nickel prices eased further by 1.09 percent to Rs 792.30 per kg in futures trade today as speculators cut bets, tracking a weak trend in the spot market on easing demand.
At the Multi Commodity Exchange, nickel for delivery in January fell Rs 8.70, or 1.09 per cent, to Rs 792.30 per kg in business turnover of 8,796 lots.
Likewise, the metal for delivery in February contracts was trading Rs 8.10, or 1.01 per cent, lower at Rs 797.50 per kg in 215 lots.
Analysts said participants offloaded positions on account of slackened demand from alloy-makers in the spot market, which kept prices down in futures trade.
11:35 am Insurance Companies in Focus: Nomura has initiated coverage with Buy call on HDFC Standard Life, ICICI Prudential Life & SBI Life while it has maintained Buy call on Max Financial with a target price at Rs 680 per share.
The research house said its sector view is positive and it expects 22-38 percent CAGR in value of new business over FY17-20.
ICICI Prudential is its top pick in the insurance space with a target price at Rs 490 while it has set a target price at Rs 840 for SBI Life and Rs 430 for HDFC Life.
All these three insurance companies HDFC Standard Life, SBI Life and ICICI Prudential listed on exchanges in last 16 months after their IPOs.
ICICI Prudential rallied 17 percent till date, from its issue price of Rs 334 and HDFC Standard Life gained 40.4 percent from issue price of Rs 290 but SBI Life has been trading around its issue price of Rs 700 per share.
11:25 am Market Update: Benchmark indices maintained early gains, with the Sensex rising 147.52 points to 34,117.16 and the Nifty up 38.80 points at 10,543.60.
About two shares advanced for every share falling on the BSE.
Yes Bank was top gainer among Nifty 50 stocks, rising 5 percent while oil retailers IOC, HPCL and BPCL were under pressure.
Brokers said improved liquidity in the market following continuous foreign fund inflows and increased buying by domestic institutional investors after the government moved forward on its bank recapitalisation programme boosted trading sentiments.
The finance ministry yesterday sought Parliament's nod for extra expenditure of Rs 80,000 crore towards recapitalisation of bad loans-saddled public sector banks through bonds.
Foreign portfolio investors (FPIs) bought shares worth a net of Rs 212.05 crore, while Domestic Institutional Investors (DIIs) made purchases worth a Rs 325.24 crore yesterday, as per provisional exchange data.
11:12 am Buzzing: Shares of NIIT added 4.4 percent intraday as the company has acquired Eagle Productivity Solutions.
The company through its wholly owned subsidiary NIIT (USA) Inc. has acquired Eagle Productivity Solutions headquartered in USA.
Eagle is a top rated global provider that specializes in training solutions for companies adopting sophisticated cloud- based applications in the pharmaceuticals and life sciences industry.
The blending of these two companies will further help NIIT expand its capabilities in global application rollouts of enterprise applications requiring high adoption and deepen its domain expertise in the pharmaceutical and life sciences domain.
11:02 am Stake sale: Non-banking finance company IFCI has invited bids for stake sale in Clearing Corporation of India (CCIL) by January 19, reports CNBC-TV18 quoting Cogencis.
The company wants to divest 4 percent stake CCIL.
Here are the top headlines at 11 am from Moneycontrol News' Anchal Pathak
10:50 am Buzzing: Share price of Larsen & Toubro (L&T) touched a 52-week high of Rs 1,328, gaining 1 percent intraday as its subsidiary won order worth Rs 1,483 crore.
The company's wholly owned subsidiary L&T Hydrocarbon Engineering has signed an offshore contract for bassein development 3 Well Platform & Pipeline project with Oil & Natural Gas Corporation (ONGC) valued at approximately Rs 1,483 crore (USD 229 million USD).
The contract includes 3 new wellhead platforms, 23- kilometer subsea pipeline, composite subsea power cable, clamp-on work on an existing platform and modification work on nine existing platforms in the western offshore basin in India.
10:40 am Rupee Trade: The rupee gained 6 paise to trade at over 2-1/2 year high of 63.34 against the US dollar in morning on increased selling of the American currency by exporters and banks.
Besides, stock markets opening with gains and sustained foreign fund inflows also supported the domestic unit, forex dealers said.
The dollar's weakness against some currencies overseas also supported the rupee's upmove.
The rupee opened higher at 63.35 a dollar and moved to a high of 63.31 a dollar in early trade.
10:25 am CCI on Bayer-Monsanto deal: The Competition Commission of
India today launched a public consultation process to determine whether the billion dollar merger deal between global giants Bayer and Monsanto to create the world's largest seeds and pesticide firm will have any adverse impact on competition in India.
Issuing a public notice inviting comments from everyone affected or likely to be affected by this merger, the CCI said the submissions must be made within 15 working days.
The fair trade regulator launches such public consultation process if it is of the prima facie opinion that a combination has or is likely to have an appreciable adverse effect on competition.
10:10 am Partnership: Food and Beverages maker PepsiCo said it has entered into a strategic partnership with bottling partner Varun Beverages, which will now sell and distribute the entire Tropicana range of juices along with Gatorade and Quaker Value-Added Dairy in north and east India.
Already, Varun Beverages Ltd (VBL) holds manufacturing, sales and distribution rights for Tropicana Slice and Tropicana Frutz in north and east regions.
"In order to further unlock the potential of brand Tropicana, we have entered into a strategic partnership with VBL for ramping up the selling and delivery infrastructure for our Premium Go to Market channel in their territories across North and East India," PepsiCo India Vice President-Nutrition Category Deepika Warrier said in a statement.
10:01 am Buzzing: Shares of Orbit Exports touched 52-week high of Rs 190, rising nearly 5 percent in morning as company s going to consider buyback of its equity shares.
The meeting of board of directors of the company is scheduled to be held on January 05, 2018 to consider and approve the proposal for buy-back of fully paid-up equity shares of the company.
The board will also consider the quantum & mode of buy-back and any other matters incidental thereto in accordance with the provisions of Sections 68, 69 and 70 and other applicable provisions, if any, of the Companies Act, 2013 and the Securities and Exchange Board of India (Buy Back of Securities) Regulations, 1998 as amended.
Here are the top headlines at 10 am from Moneycontrol News' Anchal Pathak
9:50 am Market Update: Benchmark indices rallied further in morning, hitting fresh record highs on broadbased buying.
The 30-share BSE Sensex was up 169.90 points at 34,139.54 and the 50-share NSE Nifty rose 46.20 points to 10,551.
About three shares advanced for every share falling on the BSE.
9:38 am IOB in action: Shares of Indian Overseas Bank (IOB) gained 9 percent in the early trade as bank decided to utilise share premium balance to write off the accumulated losses.
The company at its board meeting held on January 4, has considered and approved to utilize the balance available in the share premium account amounting to Rs 7650.06 crore as at March 31, 2017 to write off the accumulated losses of the bank aggregating to Rs 6978.94 crore as at March 31, 2017 to present a true and fair view of the financial position of the bank and to take the same into account during current Financial Year 2017-18.
For the quarter ended the company has reported a loss of Rs 1,222 crore, while the bank had a gross non-performing ratio of 22.73 percent during the same quarter.
9:28 am Buzzing: Bharat Forge shares gained 2 percent in early trade after strong Class 8 truck orders in the US.
North America Class 8 truck orders shot up 77 percent to 37,200 units in December against 21,061 units in year-ago month.
Class 8 truck orders increased 15 percent on month-on-month basis.
9:21 am Earnings: GM Breweries said its gross sales in Q3 increased 24 percent to Rs 434 crore and net sales grew by 21 percent to Rs 119 crore compared with year-ago.
Net profit jumped 122 percent to Rs 22 crore while EBITDA surged 113 percent to Rs 34 crore and margin expanded margin to 29 percent from 16 percent YoY.
9:15 am Market Check: Equity benchmarks extended gains in morning on last day of the week, tracking positive global cues. Banking & financials, infra and metals stocks continued to gain.
The 30-share BSE Sensex was up 102.64 points at 34,072.28 and the 50-share NSE Nifty gained 27 points at 10,531.80.
About 1,201 shares advanced against 284 declining shares on the BSE.
SBI, Hindalco Industries, Yes Bank, Indiabulls Housing Finance, L&T, UltraTech Cement, Vedanta, Tata Steel and Maruti Suzuki were early gainers.
HCL Technologies, Tech Mahindra, Wipro, TCS and Infosys were mildly lower on strong rupee.
GM Breweries gained 14.5 percent on strong earnings.
Nifty Midcap added half a percent today, on top of 1 percent rally in previous session.