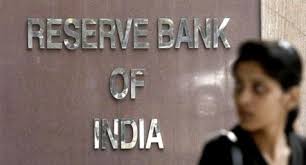 RBI puts Bank of India under prompt corrective action
(Reuters) – Bank of India said on Wednesday that the Reserve Bank of India has initiated 'prompt corrective action' (PCA) against the lender over high bad loans.
High net non-performing assets (NPA), insufficient common equity tier 1 (CET1) capital and negative return on assets (ROA) for two consecutive years has prompted the action, the bank said in a statement. bit.ly/2BL3OAh
The RBI issues a PCA to spur lenders to deal with bad debts, as one of the measures intended to tackle the menace of bad debt that has plagued Indian banks.
The bank had a net non-performing assets ratio of 6.47 percent as of end-September. bit.ly/2DebtVF
Shares of the bank dropped as much as 5.4 percent to 171.45 rupees in afternoon trade in a Mumbai market that was trading 0.17 percent higher.