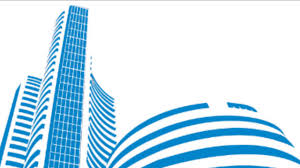 Market Live: Sensex gains 100 pts; HDFC twins, ITC support; Maruti hits new high
12:18 pm Buzzing: Arvind share price jumped nearly 5 percent intraday after global research house raised target price on the stock by 22 percent from its previous target.
CLSA has maintained its buy rating on the stock and increased target price to Rs 538 (from Rs 440 per share), implying 24.7 percent potential upside from Friday's closing price.
The research house sees business getting stronger both in textiles & Brand & Retail segments, which accounts for 55 percent and 39 percent of total revenue in Q2FY18, respectively.
It values company's B&R business at a 22x EV/EBITDA.
12:08 pm USFDA Approval: Drug firm Alembic Pharmaceuticals today said the US health regulator has granted fast track designation to its associate company Rhizen Pharmaceuticals SA's RP6530 (tenalisib), used in treatment of cancer.
"The US Food and Drug Administration (USFDA) has granted Fast Track Designation for RP6530 (tenalisib)…for the treatment of patients with relapsed/refractory peripheral T- cell lymphoma (PTCL)," Alembic Pharmaceuticals said in a BSE filing.
Fast track designation is awarded to drugs that treat a serious condition and fill an unmet medical need, it added.
12:01 pm Car Price Hike: Tata Motors today said it will increase prices of its passenger vehicles by up to Rs 25,000 from January to offset the impact of rising input costs.
"The changing market conditions, rising input costs and various external economic factors have compelled us to consider the price increase," Mayank Pareek, President, Passenger Vehicle Business, Tata Motors said in a statement.
The introductory prices of the recently launched compact SUV Nexon will be ending by December 31 and this entire range will also witness a price hike from January 2018 by up to Rs 25,000, the company said.
Here are the top headlines at 12 pm from Moneycontrol News' Anchal Pathak
11:54 am Maruti at New High: Maruti Suzuki India share price continued its run up on first day of the week, adding another 1.4 percent gains to hit a fresh record high of Rs 9,167.70 after the global brokerage house raised target price sharply.
Morgan Stanley has retained its overweight call and raised target price to Rs 10,563 (from Rs 9,102 per share), implying 16.8 percent potential upside from Friday's closing price.
The research house said Maruti is one of the most profitable car original equipment manufacturers (OEMs) globally. End-market opportunity and superior return on capital employed justified the current valuation, it added.
"Maruti is a key beneficiary of coming turn in demand. Suzuki-Toyota alliance will help set Maruti up for electric vehicles," it said.
11:45 am Market Check: Equity benchmarks continued to trade higher despite profit booking at higher levels as investors await second phase of Gujarat elections (on December 14) followed by exit polls on same day and actual results (December 18).
The 30-share BSE Sensex was up 106.93 points at 33,357.23 and the 50-share NSE Nifty rose 29.50 points to 10,295.20.
The gap between advances and declines narrowed. About 1,383 shares advanced against 1,017 declining shares on the BSE, against 5:1 in early trade.
11:33 am Infosys severance pay plea: Former Infosys Chief Financial Officer V Balakrishnan today said it was not a matter of whistleblower's emotions, but of legality for Sebi to decide on denying company's consent plea in connection with ex-CFO Rajiv Bansal's severance payment case.
"The whistleblower has said whatever he wants to say as per his viewpoint.. These are legal issues decided based on merits and not individual's emotions.. What Securities and Exchange Board of India (SEBI) as a regulator thinks and decides is all that matters," Balakrishnan told PTI.
Earlier this year, a whistleblower had written to the market regulator over alleged lapses in the Panaya deal and Bansal's severance pay.
The letter had stated that the package was decided by the then CEO Vishal Sikka and then general counsel David Kennedy.
The whistle-blower had asked why Infosys was reluctant in disclosing answers surrounding the "hush money." While it is a norm for companies to settle cases via the backdoor, it should not be allowed this time and Sebi should prosecute both the board and management, he said in the letter.
11:19 am Auto Sales: Domestic passenger vehicle sales rose 14.29 percent to 2,75,417 units in November from 2,40,983 units in the same month last year.
Domestic car sales were up 4.49 percent to 1,81,395 units as against 1,73,607 units in November last year, according to data released by the Society of Indian Automobile Manufacturers (SIAM).
Motorcycle sales last month rose 23.25 percent to 9,59,122 units as against 7,78,173 units a year earlier.
Total two-wheeler sales in November rose 23.49 percent to 15,35,277 units compared to 12,43,246 units in the year-ago month. Sales of commercial vehicles were up 50.43 percent to 68,846 units in November, SIAM said.
11:09 am Buzzing: Shares of Unitech surged as much as 20 percent in morning trade today after the NCLT authorised the government to appoint its 10 nominees on the board of the realty firm.
On December 8, the National Company Law Tribunal (NCLT) suspended all the eight directors of Unitech over allegations of mismanagement and siphoning of funds, while authorising the government to appoint its 10 nominees on the board.
Today's rally is the fourth consecutive one for the stock. On December 8, the Unitech scrip had jumped 20 percent.
11:03 am Market Check: Equity benchmarks came off early highs on some profit booking, with the Nifty hovering around 10,300 level. Reliance Industries, Infosys, ICICI Bank and metals stocks are under pressure.
The 30-share BSE Sensex was up 99.18 points at 33,349.48 and the 50-share NSE Nifty rose 27.50 points to 10,293.20.
About 1,385 shares advanced against 931 declining shares on the BSE.
10:50 am Drug Patent: Suven Life Sciences announced today that the grant of one product patent from India and one product patent from USA corresponding to the new chemical entities (NCEs) for the treatment of
disorders associated with Neurodegenerative diseases.
These patents are valid through 2029 and 2033 respectively.
10:40 am Oil Price Update: Oil prices fell as last week's rise in the US rig count pointed to a further increase in American production that could undermine OPEC-led efforts to tighten markets.
US West Texas Intermediate (WTI) crude futures were at USD 57.13 a barrel, down 0.4 percent, from their last settlement.
Brent crude futures, the international benchmark for oil prices, were down 0.43 percent, at USD 63.13 a barrel.
10:20 am Order Win: Shares of IL&FS Engineering and Construction has locked at 5 percent upper circuit as it has received order for pipeline laying works from GAIL.
The company has received Fax of Acceptance (FOA) from Gas Authority of India (GAIL India) for 157.8 km long 30′ diameter pipeline laying works for Dobhi-Durgapur-Haldia Pipeline Section (Part B) along with 13.28 km long 12′ diameter spurline under Jagdishpur Haldia/Bokaro-Dhamra Natural Gas pipeline (JHBDPL) project in Jharkhand/West Bengal states, as per company release.
The total value of the contract is Rs 215.79 crore (excluding GST) and is to be mechanically completed in 15 months from date of FOA and additional 2 month for pre-commissioning and commissioning.
10:14 am Buzzing: Jet Airways share price rallied more than 4 percent in morning after Edelweiss upgraded its rating as well as raised target price on the stock.
Edelweiss has upgraded the stock to buy from hold and raised target price to Rs 822 from Rs 548 per share as it feels measures initiated by new CEO would turnaround company's stressed financials.
The company is focussing on sustaining growth via cost rationalisation. The strategy is to focus on cost efficiencies & debt reduction, it said.
Edelweiss raised FY18 EBITDAR margin to 16.8 percent from 15.5 percent.
10:01 am Rating Upgrade: Shares of Redington India gained 5.6 percent in the early trade on the back of rating upgrade by CRISIL.
The rating agency CRISIL, an S&P Global Company, has upgraded its long-term ratings on the bank facilities of the company to CRISIL AA /Stable from CRISIL AA- / Positive.
Also the short term rating and commercial paper have been reaffirmed at CRISIL A1+, which is the highest rating in this category.
Here are the top headlines at 10 am from Moneycontrol News' Anchal Pathak
9:50 am Market Update: Equity benchmarks rallied further in morning as the Sensex was up 172.61 points at 33,422.91 and the Nifty rose 51.10 points to 1,0316.80.
About 1,437 shares advanced against 572 declining shares on the BSE.
9:39 am Buzzing: While maintaining buy call on Bharti Airtel with a target price of Rs 575 per share, HSBC said it believes its operations in Africa have further upside. The stock gained nearly 2 percent.
The company may be keen to unlock value in its African operations sooner rather than later, according to the research house.
HSBC estimates FY17-20 revenue CAGR at 1.4 percent and EBITDA CAGR at 11.1 percent for Africa operations.
Catalysts for Africa are improvement in revenue growth, particularly from data, it said. "The downside risk to our outlook for African operations is lower capex spend."
India remains the priority for Bharti Airtel. Company may lower Africa capex if India recovery is delayed beyond FY19, HSBC feels.
9:29 am Rupee Trade: The rupee was up 6 paise at 64.39 against the dollar, helped by stronger domestic equities.
Apart from selling of the American currency by exporters, forex dealers said the dollar's weakness against other currencies overseas kept the rupee higher.
On Friday, the rupee had gained 12 paise to end at 64.45 on fresh selling of the American currency amid unwinding of long dollar bets ahead of release of key US macro data.
9:20 am Buzzing: Max India fell 4 percent after the Delhi government on Friday cancelled the licence of Max Hospital at Shalimar Bagh.
The decision came nearly a week after one of the premature twins born on November 30 and declared dead was found alive by the parents while being taken for last rites.
9:15 am Market Check: Equity benchmarks extended previous day's rally on Monday morning as all sectoral indices traded in green. Positive global cues after strong US jobs report also supported the market.
The 30-share BSE Sensex was up 141.65 points at 33,391.95 and the 50-share NSE Nifty rose 43 points to 10,308.70.
About five shares advanced for every share falling on the BSE.
SBI, Axis Bank, UltraTech Cement, Bharti Airtel, Maruti Suzuki, HDFC and Eicher Motors were early gainers while Infosys and HUL were losers.
The Nifty Midcap index was up 0.4 percent. Ucal Fuel surged 20 percent while Arvind, Jet Airways, Motherson Sumi, Redington India, Sharda Motor, Kaveri Seed, Thyrocare and Shriram EPC rallied 1-13 percent.