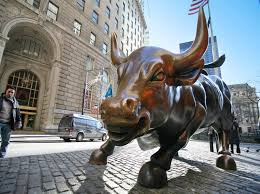 Market Live: Sensex trades lower, Nifty breaks 9,850 despite positive breadth
2:22 pm RBI intervention helping rupee: The Reserve Bank of India has been intervening to stem the rupee's appreciation, Chief Economic Adviser Arvind Subramanian said on Monday.
Subramanian said there was a "big" appreciation of the rupee between January and April which had adversely impacted Indian exports and the country's import-competing sectors.
2:01 pm Nifty Bank fell over 300 points as Federal Bank, Kotak Mahindra Bank, Canara Bank, SBI, Axis Bank, PNB, HDFC Bank, IDFC Bank, Yes Bank and Bank of Baroda were down 1-3 percent.
However, ICICI Bank bucked trend, up 0.2 percent.
1:59 pm USFDA nod: The US Food & Drug Administration has approved Lupin's generic Clobex lotion, reports CNBC-TV18.
Clobex lotion is used to treat dermatoses.
1:53 pm Market Check: The bloodbath continued at Dalal Street as the Sensex plunged 406.10 points or 1.27 percent to 31,516.34, dragged by banks, metals, auto and pharma stocks.
The 50-share NSE Nifty fell 130.55 points or 1.31 percent to 9,833.85 as experts expect increase increase in fiscal deficit post likely fiscal stimulus.
About five shares declined for every share rising on the BSE.
"Over the next couple of months, the government will have to choose between (1) overshooting the fiscal deficit target, and (2) reducing expenditure if tax revenues disappoint," Kotak Institutional Equities said.
Kotak Institutional Equities remained cautious on FY2018 growth prospects even with a likely 'targeted' expenditure increase even as the government faces risks of revenue slippage.
It also expects 10-year yield to range within 6.5-6.8 percent for rest of FY2018 and maintain our FY2018 USD-INR average at 65.25.
1:47 pm ONGC-HPCL deal: State-owned Oil and Natural Gas Corporation (ONGC) will acquire the government's 51.11 percent stake in HPCL through a bulk or block deal some time in November or December at the prevailing market price.
While the government is keen that the deal, which would fetch it over Rs 33,000 crore at the current market price, is done in October, ONGC wants time to raise the money required for the acquisition, a senior government official said.
The government's transaction advisor JM Financial and legal consultant Cyril Amarchand Mangaldas is preparing Information Memorandum (IM) on Hindustan Petroleum Corporation Ltd (HPCL) with India's largest oil and gas producer, ONGC, in the next 7-10 days.
1:41 pm Real estate deal: Oberoi Realty share price rallied 7.4 percent intraday to hit a fresh 52-week high of Rs 437.50, following residential project from GlaxoSmithKline Pharmaceuticals.
"GlaxoSmithKline Pharmaceuticals has selected Oberoi Realty as the successful bidder for the land admeasuring approximately 60 acres located at Thane, Maharashtra," the Mumbai-based real estate firm said in its filing.
The company's bid for purchase of the said land was for a consideration of Rs 555 crore, it added.
While maintaining a buy call on the stock with increased target at Rs 516 (from Rs 484), CLSA said recently-awarded Thane project may substantially scale-up company's residential sales and should add 30-40 percent to company's project portfolio by area.
While land acquisition will increase gearing to 0.2x, there is still room to gear up further, it added. Land deal will add Rs 51 per share to company's net asset value, it feels.
1:27 pm Rupee in focus: The Reserve Bank of India has been intervening to stem the rupee's appreciation, Chief Economic Adviser Arvind Subramanian said today.
Subramanian said there was a "big" appreciation of the rupee between January and April which had adversely impacted Indian exports and the country's import-competing sectors.
1:15 pm GAIL outperforms: GAIL India added around 2 percent intraday as investors cheered the target price hike by HSBC.
The global financial services firm had a hold rating on the stock with an increased target price of Rs 432 from Rs 342.
HSBC said that US LNG Projects are a key variable for future earnings trajectory. Further, it said that the downside was limited to volume but take-or-pay charge remains a risk. It also said that the business has recovered from FY15-16.
Recently, the stock had gained after Morgan Stanley rerated the stock. In its report, the global research firm upgraded the rating on the stock from underweight to overweight and increased target price to Rs 522.
The broking firm also expects an earnings CAGR of 16 percent over FY17-20 from the company.
1:00 pm Market Check: Equity benchmarks extended losses in afternoon, with the Nifty breaking 9,850 level as likely fiscal stimulus may increase fiscal deficit.
The 30-share BSE Sensex was down 359.23 points or 1.13 percent at 31,563.21 and the 50-share NSE Nifty fell 119.10 points or 1.20 percent to 9,845.30.
About five shares declined for every share rising on the BSE.
The BSE Midcap index was down 1.6 percent and Smallcap declined 2.3 percent.
Power stocks outperformed ahead of power reforms announcement later today. Tata Power, Power Grid and Torrent Power gained 0.7-1.8 percent.
12:55 pm Shareholders' approval: Visa Steel share price rallied nearly 19 percent intraday Monday on receiving approval from shareholders for increase in investment limit for FIIs.
"Shareholders approved the proposal to increase the aggregate limit for investment by the foreign institutional investors and non-resident Indians in equity share capital of the company," the mineral and metals company said in its filing.
Promoter and promoter group's shareholding stood at 61.98 percent and the rest is held by public as of June 2017.
Foreign portfolio investors including Cresta Fund, LTS Investment Fund and APMS Investment Fund hold 23.1 percent stake in the company while non-resident Indian has 0.21 percent stake.
12:50 pm Patent: Drug firm Suven Life Sciences has been granted a patent each by India and Japan for a drug used in the treatment of neuro-degenerative diseases.
In a BSE filing, Suven Life said it has been granted "one product patent from India and one product patent from Japan corresponding to the New Chemical Entities (NCEs) for the treatment of disorders associated with neurodegenerative diseases".
The patents are valid till 2027 and 2032, respectively, the company added.
12:40 pm Europe trade: European stocks opened marginally higher as investors digest election results out of Germany, where the nationalist Alternative for Germany (AfD) won parliamentary seats for the first time.
The pan-European Stoxx 600 was 0.01 percent higher with sectors moving in different directions.
Chancellor Angela Merkel won a fourth term in office on Sunday, but she is due to face tough political negotiations to form a new governing coalition. At the same time, she will also have to deal with a more fractured parliament after the anti-immigration; far-right AfD party beat expectations and became the first far-right party to join the Bundestag in more than half a century.
12:35 pm NDTV at 5% upper circuit: Media house NDTV's shareholders have approved sale of its automobile e-commerce firm Fifth Gear Ventures Limited to Autobyte Private Limited.
The company had sought approval for "subscription of equity shares by Autobyte Private Limited in Fifth Gear Ventures Limited resulting in change of control of Fifth Gear Ventures Limited from New Delhi Television Limited and NDTV Convergence Limited to Autobyte Private Limited," NDTV said in a filing to the BSE.
The same has been approved by over 99 percent of shareholders, the filing said.
The Fifth Gear Ventures Limited owned and operated automobile e-commerce portal carandbike.com.
12:25 pm Management Interview: In Q1, Kolte Patil saw decent revenue and profit growth but saw 800 bps hit in margins due to higher costs while cash flows and pre-sales were also weak.
Q1 of FY18 was a very strong quarter on a quarter-on-quarter (QoQ) basis, Gopal Sarda, Group CEO of Kolte-Patil Developers said in an interview to CNBC-TV18.
FY18 pre-sale will be up 15-18 percent year-on-year (YoY), he added.
Customers had gone into wait and watch mode because of Real Estate Regulatory Authority (RERA) and goods and services tax (GST), so May-June were slightly low but we are seeing uptick July onwards, said Sarda.
Business is coming back to normalcy and pre-sale number will be intact compared to QoQ performance, he further mentioned.
Expect H2FY18 to be better than H1FY18, he said.
12:09 pm Order win: Shares of Gayatri Projects gained 2.8 percent intraday as its JV company has bagged order worth Rs 1,483 crore.
The company has won Rs 1,483 crore irrigation project for the formation of Sri Komaravelli Mallanna Sagar Reservoir with a capacity of 50 TMC in a joint venture with NCC and HES.
The project is expected to provide a major boost to water-intensive crops such as sugarcane and banana, as well as to the associated agro-industries.
11:59 am Buzzing: Indiabulls Ventures share price plunged 16.5 percent intraday following resignation from its two directors.
The broking services provider informed exchanges that Prem Prakash Mirdha and Ajit Kumar Mittal have resigned from their directorship w.e.f. September 23, 2017.
Ajit Kumar Mittal worked with the company as a non-executive director and Prem Prakash Mirdha as non-executive independent director.
In addition, Aishwarya Katoch also resigned as non-executive independent director of the company w.e.f. September 18.
All these directors resigned due to their existing personal commitments, the company said.
11:45 am Stocks in F&O ban: Stocks like Infibeam slipped up to 39 percent in the trade before recouping some of the losses while, India Cements slipped 5 percent, Indo Count Industries dropped 6 percent.
Security in ban period for the next trade date under the F&O segment includes companies in which the security has crossed 95% of the market-wide position limit.
As many as 11 companies were banned for trading on Monday which includes names like BEML, DHFL, DLF, HDIL, Indiabulls Real Estate, Indo Count Industries, India Cements, Infibeam, JSW Energy, Reliance Communications, and Wockhardt.
11:33 am Market Check: Equity benchmarks continued to reel under under pressure as the Sensex was down 322.87 points or 1.01 percent at 31,599.57, and the Nifty down 107.50 points or 1.08 percent at 9,856.90.
11:30 am Buzzing: Despite a positive view on the stock by a global brokerage, shares of KNR Construction fell over 3 percent intraday.
Nomura maintained its buy call on the stock with a target of Rs 287 per share. This is a 35 percent upside against Friday's closing price.
Further, the global firm said that Rs 884-crore Telangana order win will address order book concerns. It also believes that the management could be able to maintain its guidance of Rs 1,000 crore order wins from the National Highways Authority of India (NHAI).
11:25 am Market Check: Equity benchmarks remained under pressure in morning as the Sensex was down 287 points at 31,635.31 on likely widening in fiscal deficit target.
The 50-share NSE Nifty declined 102 points or 1.02 percent to 9,862.30 as nine out of 50 stocks were in red.
About seven shares declined for every share rising on the BSE.
All sectoral indices traded in red as Nifty Bank, Auto, Metal, Pharma and Realty werre down 1-2 percent.
11:20 am IT Industry growth: Industry body Nasscom is expecting the USD 150-billion Indian IT industry to deliver a strong performance next fiscal on revival in tech spends of the financial sector and demand growth from the US clients.
"There are reasons to be optimistic about the year ahead (2018-19). We continue to see that there are green shoots… The demand side prognosis looks positive," Nasscom President R Chandrasekhar told PTI.
Elaborating on the positive cues, Chandrasekhar said he expects a revival of financial sector investments (into technology) and a greater hardening of demand in the US. "There is also a lot of re-strategising by the Indian companies as well," Chandrasekhar pointed out.
11:15 am Forex deal: Tata Capital is likely to sell its forex business to Thomas Cook, reports CNBC-TV18. The deal is likely to occur today.
The share price of Thomas Cook gained mildly after this news but immediately fell over 2 percent due to weak market conditiions.
11:02 am Management outlook: Kitchen appliances firm TTK Prestige is eyeing double-digit growth this festive season and expects it to contribute over 30 percent to the overall sales this fiscal, a top company official said.
"We are expecting substantial growth during this year festival season. We had very good Onam sales, which generally sets the momentum for the festivals. We are expecting a little over 30 percent sales during September to November," TTK Prestige Managing Director Chandru Kalro told PTI.
He added that with the demonetisation last year, there will be a base effect and the company is expecting a double-digit growth this festive season, without quantifying the anticipated growth.
The company had clocked a turnover of Rs 1,603.64 crore last fiscal.
10:55 am Capacity expansion: Essar Ports today said its Rs 830 crore expansion plan to almost double the iron ore handling capacity to 23 million tonne per annum (MTPA) at Vizag port is nearing completion.
After completion of the project, the loading capacity will increase to 120,000 tonnes per day (TPD) from 70,000 TPD, the company said in a statement.
The facility will be able to berth vessels up to 200,000 DWT, with a draft of 18 metres, on the outer harbour, it said, adding that the upgraded terminal will have a loading rate of 8,000 TPH (tonnes per hour), which will be among the highest for an Indian port.
Essar Ports specialises in development and operations of ports and terminals for handling liquid, dry bulk, break bulk and general cargo and aims to increase its India capacity to 110 MTPA in 2017-18 from 82 MTPA at present.
10:45 am Coffee spills: Weakness in Coffee Day Enterprises, the operator of Café Coffee Day chain, continued as the stock fell over 10.5 percent intraday. Investors turned cautious of the stock on the back of a media report, which hinted to issues relating to undisclosed income.
According to a media report, Income Tax (I-T) Department has detected undisclosed income worth over Rs 650 crore linked to the group after four-day raids.
10:35 am Buzzing: Shares of Cadila Healthcare fell over 3.5 percent intraday as investors turned wary of the stock following a ratings downgrade. A weakness in the overall pharmaceutical space also spilled over to the stock.
Broking firm IIFL downgraded its rating on the stock to reduce from add along with a reduction in the target price to Rs 400 from Rs 460, implying a downside of around 13 percent.
The firm said that Cadila's stock was already pricing in an upside from big launches. However, its valuations were stretched and at a significant premium compared to its large peers.
The brokerage house also cut FY18/19 EPS estimates by 11%/14% to factor in the Lialda AG launch by the innovator.
10:25 am Market Check: Equity benchmarks fell sharply in morning as the Sensex plunged 312.61 points or 0.98 percent to 31,609.83 on likely increase in fiscal deficit target of the company due to fiscal stimulus.
The 50-share NSE Nifty fell 116 points or 1.16 percent to 9,848.40, dragged by infra, metals and banks stocks.
The BSE Midcap index was up 2.6 percent and Smallcap lost 3.5 percent as about 7.5 shares declined for every share rising on the BSE.
10:15 am Fiscal stimulus: D-Street is abuzz with news of a big stimulus package which could be as big as USD 7.7 billion, Reuters reported last week.
The extra spending was estimated to widen the fiscal deficit for the financial year ending next March to 3.7 percent of GDP from a budgeted target of 3.2 percent.
"Stimulus can potentially increase the central government's fiscal deficit to 3.5-3.7 percent of GDP in FY18, from the budgeted 3.2 percent target (3.5 percent of GDP achieved in FY17), depending on the size of the stimulus (0.3-0.5 percent of GDP)," Deutsche Bank said in a report.
This would be a setback to the fiscal consolidation momentum that was endured through the past few years. To counter any pessimism on D-Street, the government should clarify that this is a just one-off measure to counter slowdown cause by demonetisation and GST.
The extra money will be spent more on bank recapitalisations, rural jobs programme and rural housing to boost growth in Asia's third-largest economy.
10:00 am Listing: Shares of Capacit'e Infraprojects had a stellar listing today on investors' demand.
The stock listed with gains of 59.6 percent on its debut at Rs 399 on the exchanges.
The company had a stellar response to its initial public offering, getting oversubscribed 183.03 times.
9:55 am Reforms: All eyes will be on Prime Minister Narendra Modi as he will address the extended national executive of the Bharatiya Janta Party today. Modi is expected to allay fears of economic slowdown and make some key announcement of welfare schemes.
Expect a big bang announcement from the Prime Minister Narendra Modi on Monday about the power sector-that's the word from new Power Minister RK Singh, reports CNBC-TV18. The minister also promised to open up the sector further to private players.
9:50 am Pre-opening: Capacit'e Infraprojects share price settled at Rs 399 in pre-opening trade, a whopping premium of 59.6 percent over its issue price of Rs 250.
9:48 am Nifty Midcap breaches 18,000 level in morning as well known names – L&T Finance Holdings, DHFL, Reliance Capital, Bajaj Finserv, Just Dial, Indiabulls Housing, M&M Financial and Bajaj Finance were down 3-5 percent.
9:45 am Buzzing: Shoppers Stop share price rallied 16 percent after the subsidiary of e-commerce company Amazon has purchased 5 percent stake in company at Rs 408 per share.
9:40 am I-T Raid: The Income Tax Department on Sunday concluded raids on premises linked to former Union minister S. M. Krishna's businessman son-in-law VG Siddhartha, who is also founder-owner of Café Coffee Day, the country's largest coffee retail chain, reports The Times of India.
A senior public relations official of the I-T department in Bengaluru confirmed that the department has detected over Rs 650 crore of undisclosed income linked to Siddhartha, after four days of raids.
9:35 am FIIs outflow: Foreign institutional investors continued to be sellers in the market since August. They have sold nearly Rs 20,000 crore worth of shares from August 1 to September 22.
9:30 am Market Check: Equity benchmarks extended losses in early trade as the 30-share BSE Sensex was down 197.75 points at 31,724.69,
The 50-share NSE Nifty breached psychological 9,900 level, down 70.25 points at 9,894.15.
The broader markets also fell further as the BSE Midcap and Smallcap indices were down nearly 2 percent each. About four shares declined for every share rising on the BSE.
9:25 am Movers and Shakers: Reliance Industries, HDFC Bank, IOC, Adani Ports, L&T, HDFC, Kotak Mahindra Bank, Axis Bank and Yes Bank were top negative contributors to Sensex' fall, down 0.7-3 percent.
However, TCS, Power Grid, Bharti Infratel, ICICI Bank, ITC, Vedanta and Infosys outperformed.
9:15 am Market check: Equity benchmarks started off the week on a negative note, with the Sensex falling more than 100 points, weighed by HDFC twins.
The 30-share BSE Sensex was down 156.59 points at 31,765.85 and the 50-share NSE Nifty fell 41.35 points to 9,923.
Nifty Midcap was down 0.8 percent as about 596 shares declined against advancing 423 shares on the BSE.
The Indian rupee opened lower by 5 paise at 64.84 per dollar today versus Friday's closing value of 64.79 per dollar.11:20 am IPO subscription: The Rs 482-crore initial public offering of Prataap Snacks has been oversubscribed 2.8 times, as per latest data available on exchanges.
The issue has received bids for 1.01 crore equity shares against IPO size of 36 lakh shares, excluding anchor investors' portion.
11:16 am Modi's new Economic Advisory Council: Prime Minister Narendra Modi yesterday constituted a new Economic Advisory Council, which will seek to address the nation's macroeconomic issues.
The Economic Advisory Council will be chaired by NITI Aayog's Bibek Debroy. Other members, including renowned economists such as Surjit Bhalla, Rathin Roy and Ashima Goyal, will be part-time members. These members have earlier served as economic advisors to the nation.
Ratan Watal has been appointed as the Member Secretary of the Council. He will further notify the government of the developments made in the Council.
11:13 am FIIs outflow: The Nifty fell more than 350 points from its record high of 10,178.95 hit on September 19, following North Korea tensions and fiscal woes.
Even foreign institutional investors have been net sellers to the tune of more than Rs 6,000 crore in September so far.
11:05 am Market Check: Benchmark indices extended losses in morning, dragged by banks, auto, FMCG, oil marketing and pharma stocks.
The 30-share BSE Sensex was down 162.02 points or 0.51 percent at 31464.61 and the 50-share NSE Nifty declined 50.80 points or 0.51 percent to 9,821.80.
However, the market breadth remained positive as about 1,188 shares advanced against 906 declining shares on the BSE.
10:52 am Rupee: The Indian rupee fell further in morning, down sharply by 24 paise or 37 percent against the US dolllar, from previous close.
The heavy demand for the American currency from importers and banks caused decline in rupee.
It was trading at 65.34 against the US dollar, compared to 64.10 in previous session.
10:42 am Buzzing: Edelweiss has initiated coverage on Adani Transmission with buy and and NPV-based target price of Rs 154, citing likely strong growth ahead. The stock rallied 4.4 percent intraday Tuesday.
The research house has estimated the company to clock 19 percent and 36 percent EBITDA and PAT CAGR, respectively, over FY17-19.
It expects Adani Transmission to generate robust free cash flow, though it does anticipate high growth and M&A (merger and acquisition) appetite.
10:32 am Market Check: Equity benchmarks fell marginally in morning, with the Nifty breaking 9,850 level on selling pressure in index heavyweights HDFC, HDFC Bank and Reliance Industries.
The 30-share BSE Sensex was down 72.12 points at 31,554.51 and the 50-share NSE Nifty declined 26.55 points to 9,846.05.
IOC, HUL, BPCL, Asian Paints and Dr Reddy's Labs were top Nifty losers, falling 2-4 percent whereas Vedanta, ONGC, Adani Ports, Indiabulls Housing, Sun Pharma, Tata Steel and Hindalco gained 1-3 percent.
About three shares advanced for every two shares falling on the BSE.
10:25 am UBS upgrades Hero: Global research house UBS has upgraded Hero MotoCorp to buy from sell as it believes the company is expected to benefit from increasing robust rural and urban demand for motorcycles.
Volume growth of 10 percent CAGR over FY17-19 is not priced in, it said while raising FY18 2-wheeler industry sales growth forecast from 10 percent to 12 percent.
According to the research firm, double-digit volume growth over FY17-19 is expected to drive a re-rating on the stock.
UBS has also increased its target price for the stock to Rs 4,750 per share, from Rs 3,100 earlier.
The rise in target price was after it raised EBITDA (earnings before interest, tax, depreciation and amortisation) margin estimates for FY19 to 15.9 percent and earnings per share estimates hiked by 3/12 percent for FY18/19.
10:15 am P Chidambaram on ED action: Former finance minister P Chidambaram called the ED action against his son and a firm as "a crazy mixture of falsehoods and conjectures".
"I will not be intimidated," the senior Congress leader said in a statement issued after an ED order attaching assets of Karti Chidambaram and the firm under anti-money laundering laws.
Chidambaram said that the Enforcement Directorate (ED) press note is "intended to intimidate me and to silence my voice."
"The allegations in the press note are a crazy mixture of falsehoods and conjectures," he said.
"I have read the press note released by the Enforcement Directorate. It cleverly skirts the issue of jurisdiction of the ED when the only charge sheet filed in the case (Aircel-Maxis) has been quashed by the special judge," Chidambaram said.
He said that as and when the attachment order is served, "suitable action will be taken in accordance with law."
10:03 am Market Outlook: In the past two months, the markets have moved largely sideways, believes Vibhav Kapoor of IL&FS.
"I expected a correction. Stocks have been as expensive as ever and there is no case of buying right now," Kapoor told CNBC-TV18 in an interview.
But, going forward, a correction will take place and there are multiple reasons at play, he said. "Macros are deteriorating and oil price movements need to be watched. As a result, current account deficit could see strain, rupee will fall, among others. Plus, interest rates in the US could go up," he told the channel.
He stressed on the fact that many midcaps had 'ridiculous valuations' in pockets such as a few NBFCs, and FMCG, among others.
9:58 am Offshore stocks gain: Selan Exploration, Dolphin Offshore Aban Offshore and HOEC rallied 5-11 percent.
9:55 am Market Check: Equity benchmarks remained rangebound in morning but broader markets rebounded with mild gains on positive breadth.
The 30-share BSE Sensex was down 19.09 points at 31,607.54 and the 50-share NSE Nifty declined 5.70 points to 9,866.90.
The BSE Midcap and Smallcap indices gained 0.2-0.4 percent as about two shares advanced for every share falling on the exchange.
Experts expect the volatility to continue ahead of expiry of September futures & options contracts on Thursday.
"Volatility will remain high due to the upcoming derivatives expiry and erratic swings on global front. Thus traders should limit their positions and wait for some stability," Jayant Manglik, President, Retail Distribution, Religare Securities said.
9:50 am Power reforms: Prime Minister Narendra Modi launched a Rs 16,320-crore scheme – Pradhan Mantri Sahaj Bijli Har Ghar Yojana 'Saubhagya' – to provide electricity connections to over 4 crore families in rural and urban areas by December 2018, on Monday.
"Rs 16,000 crore will be spent to bring a monumental change in the lives of the poor," Modi said while launching the 'Saubhagya' scheme here.
The Rural Electrification Corporation Limited (REC) will remain the nodal agency for the operationalisation of the scheme throughout the country.
9:46 am Stake buy in PSU bank: LIC has acquired an over 4.5 percent stake in public sector lender Dena Bank in preferential allotment of shares over a period of nearly three months to mid-September.
LIC, the country's largest and the only state-owned life insurer, bought nearly 4.52 percent shares in Dena Bank in a period between May 23 to September 18, the bank said in a regulatory filing.
The equity sale to LIC was done through a preferential allotment of shares. Prior to this additional stake purchase, LIC held over 9.73 percent (96,705,466 shares) stake in Dena Bank.
Thus, the current shareholding in Dena Bank by LIC has increased to over 14.25 percent, representing 141,571,168 shares, showed the regulatory filing.
9:45 am Govt bonds: Government bonds on Monday received robust response from foreign investors attracting bids to the tune of about USD 700 million, against USD 429 million on offer.
The auction was conducted on NSE's e-bid platform from 15:30 hours to 17:30 hours, after the market hours.
At the end of the two-hour auction, as many as 37 bids were declared successful out of 47, the exchange data showed.
Foreign portfolio investors (FPIs) bid for investment limits in government debt securities worth Rs 4,541 crore (USD 699 million) as against Rs 2,786 crore (USD 429 million) on offer.
9:43 am Stake sale: State-owned IDBI Bank said it has sold one percent stake in Small Industries Development Bank of India (Sidbi) for an undisclosed amount in a bid to mobilise funds by exiting non-core business.
The bank has sold 53,19,220 shares constituting 1 per cent of the paid up capital of Sidbi, IDBI Bank said in a regulatory filing.
Without disclosing the name of the buyer, the bank said, the sale took place on September 22.
Sidbi was originally 100 percent owned by IDBI, when it was a term lending institution. Later in 2000, it divested 51 percent stake in favour of government owned banks and insurance companies.
9:40 am Rail merger: German industrial group Siemens is likely to decide today to pursue a multibillion-dollar rail merger with French rival Alstom rather than Canada's Bombardier , two sources familiar with the matter told Reuters.
The three major train and rail technology groups active in Europe have been looking at combining their businesses as larger Chinese state-backed rival CRRC embarks on a global expansion drive.
"I think Alstom will make it," one of the people said on Monday. The second person said Siemens' supervisory board would decide the matter on Tuesday, also describing Alstom as the frontrunner.
9:35 am Aviation stocks under pressure: SpiceJet and Jet Airways fell 3 percent each after Brent crude oil prices fell 3.8 percent yesterday but rebounded with mild gains today.
9:30 am RBI on NBFCs: Banks can no longer hold more than a 10 percent stake in a deposit taking non-banking finance company, with the exception of lenders owning equity in housing finance companies, and also regulated their commodity derivatives play, according to a Reserve Bank of India circular.
In amendments to the Master Direction – Reserve Bank of India (Financial Services provided by banks) Directions, 2016, the central bank said banks should not invest more than 10 percent of the unit capital of a real estate investment trust (ReIT) or an infrastructure investment trust (InvIT) subject to overall ceiling of 20 percent of its net worth.
9:25 am Asia growth: Developing Asia is on track to grow faster this year and next, the Asian Development Bank said today, buoyed by a pick-up in world trade and China's expansion, but it flagged risks from tightening US monetary policy.
Developing Asia is expected to grow by 5.9 and 5.8 percent in 2017 and 2018, respectively, the Manila-based lender said.
That is unchanged from its July estimates, but higher than the 5.7 percent forecast it gave for both years in its Asian Development Outlook (ADO) released in April.
9:20 am Market Outlook: Aditya Agarwal of Way2Wealth Brokers said being the expiry week, high volatility is expected in coming trading session and traders are advised to keep strict stop losses in short-term trading positions.
"For the current week, we maintain cautious view and believe that 10,180 to 10,250 range will act as a strong hurdle and it will be a daunting task for bulls to surpass this zone immediately," he said.
On the lower side, 9,740 will act as an immediate support whereas the strong support placed at 9,685. Any break below this level will confirm the medium-term downtrend.
9:15 am Market Check: Equity benchmarks opened flat on Tuesday after witnessing sharp fall in previous two sessions, and ahead of expiry of September derivative contracts.
The 30-share BSE Sensex was down 8.55 points at 31618.08 and the 50-share NSE Nifty gained 6.90 points at 9,879.50.
Lupin, ONGC, Power Grid and Sun Pharma were early gainers.
Nifty Midcap was up 0.1 percent. Jet Airways, InterGlobe Aviation, SpiceJet, JK Paper and Alkem Labs were down up to 4 percent while REC, Adani Transmission, Avenue Supermarts, Shoppers Stop and DHFL gained 1-6 percent.
The Indian rupee hit a six-month low, opening lower by 14 paise at 65.24 per dollar today versus 65.10 on Monday.
Asian markets were pressured, following declines on Wall Street overnight, as the war of words between North Korea and the US escalated.
Discussion
Rules of Discussion on Live Index
1. This forum is for discussion of financial markets. Please respect others view even if they are contrary to you.
2. Member's comments should lead to value addition in forum discussion.
3. If anyone is found making repetitive Explicit/Abusive/Racial comments, his account shall be banned and old posts will be deleted.