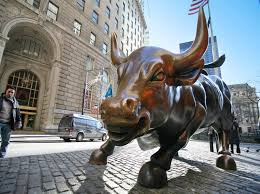 Market Live: Sensex, Nifty extend losses as Infy cracks; Europe trades lower
3:15 pm Market Check: Benchmark indices witnessed a sharp fall in the final minutes of trade, with the Sensex declining over 270 points, while the Nifty fell to almost 9750-levels.
The Sensex is down 272.60 points at 31252.08, while the Nifty was down 85.25 points at 9752.15. The market breadth was negative as 867 shares advanced against a decline of 1,631 shares, while 120 shares were unchanged.
Selling pressure was seen across the board, with midacps, banks, IT and metals leading the corrective movement.
Infosys, BHEL, and Bank of Baroda were the top losers, while Axis Bank, M&M and Tech Mahindra were the top gainers.
2:50 pm Insurers hit IPO Street: In less than three weeks, three insurance firms, including HDFC Standard Life, have filed draft papers for IPOs that together are estimated to be worth nearly Rs 20,000 crore.
With the IPO market bustling with activity, two government-owned entities — New India Assurance and General Insurance Corporation of India (GIC Re) — have joined the bandwagon this month.
The public sector insurers are expected to hit the market in the current financial year to help the government meet its ambitious disinvestment target of Rs 72,500 crore.
Amid persisting bullish market sentiments, despite intermittent volatility, around two dozen companies have filed preliminary papers for Initial Public Offers (IPOs) with regulator Sebi so far this year.
2:32 pm Monsoon Check: The India Meteorological Department (IMD) in its weekly press release said that about a quarter of the country has received deficient rainfall in the first half of the monsoon, but hopes the situation will improve in the second half.
The Met department states that there is a 4 percent deficit rain across the country, but 26 percent part of the country has received deficient rain.
The region of western UP, eastern and western Madhya Pradesh, Vidarbha and Marathwada in Maharashtra, states of Karnataka and Kerala have witnessed deficit rainfall.
2:15 pm Market Check: Benchmark indices continued to be weak and extended their losses, with the Nifty breaching 9800-mark in intraday trade.
At 14:02 hrs, the Sensex was down 160.70 points at 31363.98, while the Nifty was down 40.90 points at 9796.50. The market breadth was negative as 1,007 shares advanced against a decline of 1,407 shares, while 139 shares were unchanged.
Infosys, BHEL and IOC were the top losers on both indices, while Axis Bank and TCS gained the most.
European markets edged lower on Monday morning as investors remained unconvinced about President Donald Trump's ability to impose his ambitious economic agenda.
The pan-European Stoxx 600 was down 0.29 percent during early morning deals with almost all sectors and major bourses in negative territory. After recent losses, Europe's benchmark index has slipped around 6 percent since reaching a 20-month peak in mid-May.
1:50 pm Management Speak: Tech Mahindra posted a big beat on the margins and profit in this quarter led by a positive impact from cross-currency tailwinds.
In an interview to CNBC-TV18, Vineet Nayyar, VC of Tech Mahindra spoke about the latest happenings and how the rest of FY18 will pan out.
Fairly positive that there will be an accretion in margin going ahead, said Nayyar.
Speaking about Infosys, he said Infosys has always been a trailblazer for the industry.
1:30 pm Buzzing: Shares of Petron Engineering Construction gained nearly 3 percent intraday on the back of order win worth Rs 60 crore.
The company has received letter of intent from JSW Cement for an approximately value of Rs 60 crore.
The order includes civil & structural work for 1.2 MTPA cement grinding plant at Jajpur, Orissa.
1:15 pm Market Check: Equity benchmarks extended losses in afternoon trade, with the Nifty testing 9,800 level as Infosys lost nearly 5 percent.
The 30-share BSE Sensex was down 127.82 points at 31,396.86 and the 50-share NSE Nifty fell 30.75 points to 9,806.65.
About 1,316 shares declined against 1,059 advancing shares on the BSE.
12:55 pm Market Expert: If new negative triggers manifest themselves, the market will drop below 9,700, said Udayan Mukherjee in an interview to CNBC-TV18.
According to him, there are no positive triggers, earning season was very lacklustre, macros are not looking great and global risks are rising because "it seems like Trump [administration] is imploding."
"Therefore, the US rally of 2017 might start to unwind as well and that more than anything local presents a fairly significant risk-off event in the global market," he said.
12:40 pm Europe trade: European markets opened lower as investors remained unconvinced about President Donald Trump's ability to impose his ambitious economic agenda.
France's CAC, Germany's DAX and Britain's FTSE were down up to 0.5 percent.
12:25 pm Infosys down 3%: HDFC Securities downgraded Infosys to neutral with target price of Rs 995 after Friday's dramatic events starting with the resignation of Vishal Sikka, followed by the unseemly public spat between the Infosys board and its founders pose collateral risks for the firm at just the wrong time.
It believes that Infosys' 6.5-8.5 percent constant currency revenue growth guidance for FY18 (2-3.3 percent CQGR ask rate) is a tough ask now.
"Our multiple is reduced to reflect the twin perils of internal corporate battles and a challenging business environment that the company will now have to navigate," the research house said.
12:05 pm Big deal: Share prices of Essar Group's listed companies Essar Shipping and Essar Securities rallied up to 18 percent intraday, after the completion of deal between Essar Oil and Russian oil major Rosneft.
"The controlling shareholders of Essar Oil — Essar Energy Holdings and Oil Bidco (Mauritius) – announced the successful conclusion of the sale of 98.26 percent stake of Essar Oil," Essar Energy said in its filing.
Rosneft (through its subsidiary, Petrol Complex Pte. Ltd) has acquired 49.13 percent stake, and Trafigura-UCP consortium (through Kesani Enterprises Company Limited) acquired an equal stake in Essar Oil.
Retail shareholders continues to hold the remaining 1.74 percent stake.
The deal includes Essar Oil's 20 MTPA (million tonne per annum) Vadinar Refinery, its pan-India network of over 3,500 retail outlets, as well as the associated refinery infrastructure.
The transaction perimeter also includes the Vadinar Port (capacity of 58 million tonnes) and the Vadinar power plant (a 1,010 MW state-of-the art, multi-fuel unit that supplies both power and steam to the Vadinar refinery).
11:48 am Patent: Suven Life Sciences shares rose over 4 percent intraday on receiving a product patent in Japan.
"….announced the grant of a product patent from Japan corresponding to the new chemical entities (NCEs) for the treatment of disorders associated with Neurodegenerative diseases," the Hyderabad-based biopharmaceutical company said in its filing.
These patents are valid through 2034.
"The granted claims of the patents include the class of selective 5-HT4 compounds and are being developed as therapeutic agents and are useful in the treatment of cognitive impairment associated with neurodegenerative disorders like Alzheimer's disease, Attention deficient hyperactivity disorder (ADHD), huntington's disease, parkinson and schizophrenia," it said.
11:34 am Buzzing: Blue Star shares gained nearly 5 percent intraday on bagging MEP orders of over Rs 500 crore in India.
"… won prestigious mechanical, electrical and plumbing (MEP) orders of over Rs 500 crore for Sands Infinit, SmartCity Kochi; My Home Divija, Hitec City, Hyderabad; Tower A, Ritz-Carlton, Mumbai; and others," the air conditioning and commercial refrigeration major said in its filing.
Sands Infrabuild, Kochi awarded a prestigious Rs 145 crore MEP order for Sands Infinit, a 4.2 million square feet IT park project in Kochi Smart City, to the company.
Blue Star booked a Rs 160 crore MEP order from My Home Group, towards the upcoming My Home Divija, a platinum-rated green building project in Hitec City, the IT hub of Hyderabad.
Oasis Realty gave a MEP order for Rs 157 crore towards a mixed-use project Tower A, Ritz-Carlton in Mumbai, a 62-storey building with The Ritz-Carlton Hotel occupying the first 30 floors, and luxury residences managed by The Ritz-Carlton on the remaining over 30 floors, Blue Star said.
11:20 am Market Check: Equity benchmarks erased early gains, with the Nifty trading below 9,850 level, dragged by index heavyweights HDFC, HDFC Bank, Infosys and Reliance Industries.
The 30-share BSE Sensex was down 13.74 points at 31,510.94 and the 50-share NSE Nifty rose 4.80 points to 9,842.20.
The gap between advances and declines narrowed as about 1,186 shares advanced against 1,010 declining shares against 2:1 in early trade on BSE.
10:50 am Essar-Rosneft deal: A consortium led by Russian oil major Rosneft will announce today completion of a USD 12.9 billion deal to acquire Indian private refiner Essar Oil, strengthening ties between the world's largest oil producer and the fastest growing fuel consumer.
Rosneft will get a 49 percent stake in Essar and the two investors, European trader Trafigura and a Russian fund UCP, will hold another 49 percent in equal parts. The purchase is the biggest foreign acquisition ever in India and Russia's largest outbound deal.
10:25 am Market Outlook: Most global investors are worried about India valuations, especially after issues like North Korea tension, uncertainty over White House etc.
But it does not mean that investors lost interest in India, Nischal Maheshwari, Head-Institutional Equities, Edelweiss Securities said in an interview to CNBC-TV18, ahead of Edelweiss India Conference in Singapore and Hong Kong.
June quarter was weaker than expected but Edelweiss has not cut its earnings forecast significantly, he said.
June quarter earnings growth was flat against Edelweiss' forecast of 6 percent growth.
But he expects second half of FY18 to be better because of good monsoon and more government reforms. Earnings will be backended, he feels.
"We are still looking at 17 percent earnings growth in FY18," Maheshwari said.
10:05 am Market Check: Equity benchmarks as well as broader markets continued to gain in morning trade, backed by banks, metals, FMCG and oil stocks.
The 30-share BSE Sensex was up 105.88 points at 31,630.56 and the 50-share NSE Nifty rose 45.45 points to 9,882.85.
About two shares advanced for every share falling on the BSE.
ICICI Bank, ONGC, Tata Steel, Coal India, ITC, TCS and Axis Bank rallied up to 2 percent while Reliance Industries and HDFC gained 0.4 percent.
Infosys remained under pressure, down 2.5 percent after CLSA maintained underperform call on the stock. The research house sees significant senior level departures over next six months till new CEO is found and also sees downside risks to guidance for FY18/19.
9:55 am USFDA nod: Aurobindo Pharma shares rallied as much as 1.6 percent in morning trade on tentative approval from USFDA for Dolutegravir, Lamivudine & Tenofovir Disoproxil Fumarate tablets.
"…. received tentative approval from the US Food and Drug Administration under the US President's emergency plan for AIDs relief for new drug application for Dolutegravir, Lamivudine & Tenofovir Disoproxil Fumarate tablets," the healthcare firm said in its filing.
This product is used for treatment of HIV-1 infection along as a complete regimen in adults and pediatric patients weighing 40 kg and greater.
The reference listed drugs of the approved combination product are ViiV Healthcare's Tivicay (Dolutegravir) and Epivir (Lamivudine) and Gilead Science's Viread (Tenofovir Disoproxil Fumarate).
Aurobindo said the company and ViiV Healthcare signed a licensing agreement in 2014 that allows it to supply Dolutegravir 50mg in 92 licensed countries, following completion of required local regulatory approval processes.
The triple combination product is expected to be launched in sub-Saharan Africa in Q3FY18.
9:40 am FII View: "While investors have been willing to forgive downgrades to consensus EPS in India in the past, we highlight that the scale of the downgrades appears to be getting larger," Sakthi Siva of Credit Suisse said.
With 53 companies in India having reported, current year consensus EPS has been downgraded by 5.3 percent since June 30, she added.
Credit Suisse reiterated underweight call on India.
While India is the only market in the Expensive 4 to outperform in 2017 so far, the research house reiterated underweight call as implied return on equity rises to 18.5 percent versus current return on equity of 13.1 percent, Siva said.
9:25 am Buzzing: Shares of Laurus Labs rose 3.5 percent in morning trade on the back of completion of USFDA inspection.
The company has completed the US Food and Drug Administration (USFDA) inspection of its API facilities in Units 1 and 3 at Parawada, Visakhapatnam, Andhra Pradesh with two observation which are only procedural in nature.
This is a regular surveillance audit by USFDA, and no data integrity issues were observed in the inspection.
9:15 am Market Check: The market bounced back with moderate gains amid volatility on Monday after Friday's sell-off.
The 30-share BSE Sensex was up 7.61 points at 31,532.29 and the 50-share NSE Nifty rose 12.75 points to 9,850.15. About two shares advanced for every share falling on the BSE.
Hindalco, Vedanta, Tata Steel, ICICI Bank, Tech Mahindra, Eicher Motors, BPCL, UltraTech Cement, Aurobindo Pharma and HCL Technologies gained up to 2 percent while TCS, Bharti Infratel and HDFC Bank were losers.
Infosys lost 3 percent to Rs 896 despite announcement of buyback of up to Rs 13,000 crore.
Reliance Capital gained 2 percent while Jet Airways fell 1 percent.
Discussion
Rules of Discussion on Live Index
1. This forum is for discussion of financial markets. Please respect others view even if they are contrary to you.
2. Member's comments should lead to value addition in forum discussion.
3. If anyone is found making repetitive Explicit/Abusive/Racial comments, his account shall be banned and old posts will be deleted.