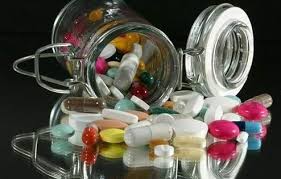 Indian investors ride out big-pharma slump with small-cap drugmakers
MUMBAI Investors in Indian pharmaceutical stock, hit by quality-related sanctions against drugmakers operating abroad and reduced pricing power in more profitable markets, have adopted a new mantra: patience and pickiness.
Fund managers said they are becoming increasingly fastidious regarding India's $ 16 billion drugs sector, with a preference for shares in smaller firms such as Natco Pharma Ltd and Cadila Healthcare Ltd with less exposure to the overseas issues curbing growth at larger rivals.
"I think sticking to smaller players and not having a lot of exposure to very large pharma are some of the things that we are doing for the time being," said fund manager Gautam Sinha Roy at Motilal Oswal Asset Management.
Indian drugmakers' biggest export market is the United States yet some have had sales halted due to lapses in quality. As for drugs that can be sold there, they have not been able to charge what they could a few years ago because consolidation among distributors has reduced their negotiating power.
Sun Pharmaceutical Industries Ltd, India's biggest drugmaker by sales, saw U.S. sales fall by a third in January-March, and said it expected a decline in the business year ending March 2018.
At home too, the government is working to curb drug price hikes and is planning to ensure drugs are prescribed only by their generic names – a move that could see patients buying lower-priced medicine.
"These so-called transient problems go on and on and stock prices keep getting subdued," said Roy, who is avoiding shares of drugmakers with significant U.S. business. "It's becoming a bother."
Another mid-sized investment fund said it had sold nearly all pharmaceutical stock, except for Aurobindo Pharma Ltd, which it said has won new drug approvals more consistently than rivals.
WAITING FOR THE REBOUND
India's benchmark stock price index, the NIFTY 50, has risen 18 percent over the past two years yet the NIFTY Pharma Index, comprising 10 of the largest drugmakers, has shed about the same amount.
"We know things are not good for them and the next three to four quarters also may not be good," said Anup Maheshwari, head of equities at DSP Blackrock Mutual Fund. "But this is a sector that has added value over a long period of time, and we don't see why it won't happen again."
Some investors said there could be consolidation next year among smaller drugmakers with U.S. exposure and with limited resources to deal with pricing constraints and quality control.
Others said they expected subdued growth in the year through March and a sales boost a year later when consolidation boosts pricing power and addresses quality issues.
"Things will bounce back," said Gopal Agarwal, chief equities investment officer at Tata Mutual Fund. "We're willing to wait it out."