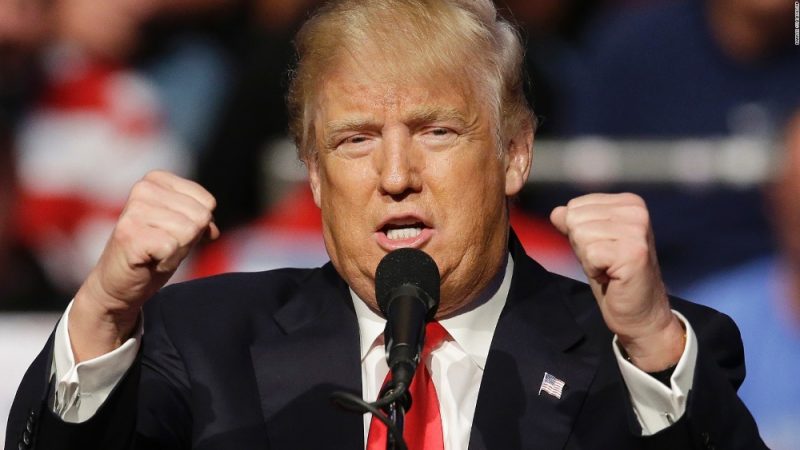 US : Latest developments in aftermath of Trump victory
Republican Donald Trump stunned the world by defeating heavily favored Hillary Clinton in the race for the White House, ending eight years of Democratic rule and sending the United States on a new, uncertain path.Main developments:
Netanyahu sees U.S.-Israel ties reaching new heights, calling Trump a true friend of Israel. The right-wing leader has had a rocky relationship with outgoing Democratic President Barack Obama. Volkswagen's Chief Executive and Germany's auto industry association VDA express concerns that the election of Donald Trump could have negative impacts for their companies
Trump's victory sets off a tidal wave of selling across emerging markets, taking equities to three-month lows as the Mexican peso leads massive currency falls
Demonstrators set fire to a likeness of Trump, smash store front windows and set garbage and tires alight in downtown Oakland, across the bay from San Francisco. A few miles away, University of California, Berkeley students protest on campus.
Putin says Russia ready to restore full relations with United States. Kremlin says suggestions Russia interfered in the U.S. presidential election are absurd
The European Central Bank and the Federal Reserve can respond to any economic shock stemming from Donald Trump's surprise election as U.S. president, ECB rate setter Bostjan Jazbec says
Republicans maintain their majorities in both chambers of the U.S. Congress, empowering the party to reshape Washington
Trump win leaves dollar, stocks, Mexican peso reeling
Trump's victory sends shockwaves through industries that rely on open trade, from airlines to cars and IT outsourcing, even though many executives remain unsure what his protectionist rhetoric will mean in practice
Deutsche among fallers as Trump win clouds legal, investment outlook
The European Union must now take more responsibility for dealing with neighbours Russia, Africa and the Middle East, its commissioner for "neighbourhood policy" says
Gold prices jump nearly 5 percent as investors bolt for safety
UK PM May says looks forward to working with Trump, building ties
Trump win boosts drug stocks as pricing fears recede
Germany's Gabriel calls Trump "pioneer of a new authoritarian movement"
U.S. stock index futures sink as a market that had been expecting a victory by Democrat Hillary Clinton scrambles to adjust
Leaders of the European Union institutions invite Trump to a summit as soon as he can schedule one, citing security and trade ties as key issues
Canada's main immigration website appears to crash and New Zealand reports increased traffic to its website for residency visas
NATO chief says U.S. leadership is "as important as ever" at times of new security challenges from hybrid warfare to cyber attacks to terrorism