Gold in tight range with focus on Fed's rate-hike moves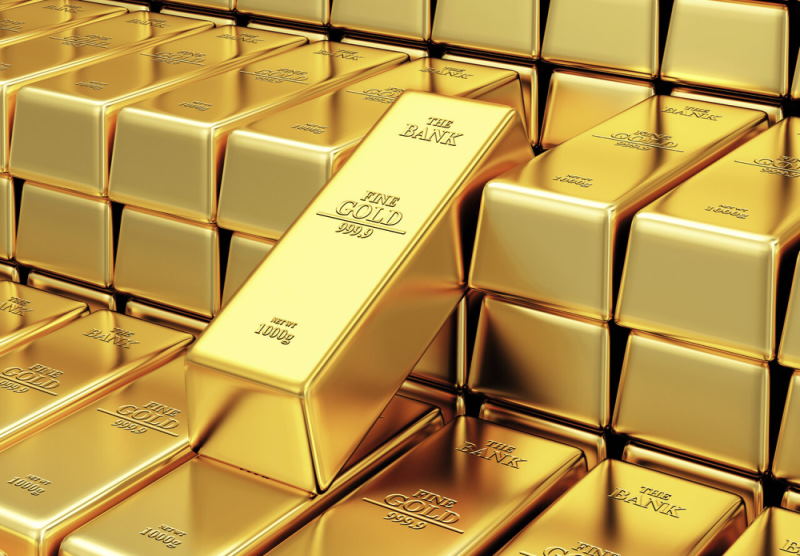 Gold prices edged up in range-bound trading on Wednesday due to a softer dollar, while investors assessed the U.S. Federal Reserve's rate-hike trajectory after a closely-watched consumer prices report showed still-high inflation.
Spot gold was up 0.1% at $1,903.64 per ounce as of 0316 GMT, trading in a $6 range. Prices had briefly slipped below the key $1,900 level earlier in the session.
U.S. gold futures eased 0.1% to $1,908.60.
"Some degree of relative calm on U.S. banks and an overnight rise in Treasury yields may temporarily reduce demand for safe haven proxies" such as gold, said OCBC FX strategist Christopher Wong.
The dollar indexwas down 0.1%, making bullion less expensive for overseas buyers, while U.S. Treasury yields ticked higher.
"As focus shifts to the Federal Open Market Committee meeting next week, the question remains what guidance and how dots plot will evolve taking into consideration the recent development with some U.S. banks versus combating inflation," Wong said.
The Federal Reserve is expected to raise its benchmark rate by 25 basis points next week and again in May, as a government report showed U.S. inflation remained high in February, and concerns of a long-lasting banking crisis eased.
The U.S. consumer price index rose 0.4% last month, after accelerating 0.5% in January. In the 12 months through February, the CPI increased by 6%.
Bullion is often seen as a hedge against inflation, but the opportunity cost of holding the non-yielding asset rises when interest rates are increased to bring down inflation.
"Investor allocation to gold remains low," analysts at ANZ said in a note, but added they expect the banking turmoil to "reinvigorate investor demand over the longer term."
Spot silver rose 0.6% to $21.81 per ounce, platinum added 0.5% at $987.64 and palladium firmed 0.3% at $1,510.92.