Adani shares surge after $1.87 billion GQG investment; more road shows lined up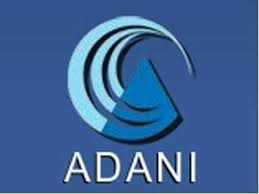 Indian billionaire Gautam Adani speaks during an inauguration ceremony after the Adani Group completed the purchase of Haifa Port earlier in January 2023, in Haifa port, Israel January 31, 2023. REUTERS/Amir Cohen/File Photo
SYDNEY/BENGALURU, March 3 (Reuters) – Adani shares surged on Friday after a $1.87 billion investment in the group by GQG Partners Inc eased concern about the group's ability to attract funding, while the conglomerate lined up more road shows to shore up investor confidence.
The stake purchases by the U.S. boutique investment firm comprised the first major investment in billionaire Gautam Adani's conglomerate since a short-seller's critical report resulted in seven of the Indian group's listed firms losing more than $130 billion in market value.
In the Jan. 24 report, U.S.-based Hindenburg Research noted high debt and alleged improper use of offshore tax havens and stock manipulation – which Adani denied. A dive in Adani stocks then prompted the group to shelve a $2.5 billion share sale.
GQG's deal "may assuage concerns about the group's ability to raise funding for the repayment of loans against its listed company shares," said analysts at Kotak Institutional Equities.
Adani will hold fixed-income road shows this month in London, Dubai, and several cities in the United States, a document seen by Reuters showed, as the conglomerate tries to boost investor confidence.
The meetings are scheduled for Dubai on March 7, London on March 8, and several U.S. locations between March 9-15, the document showed.