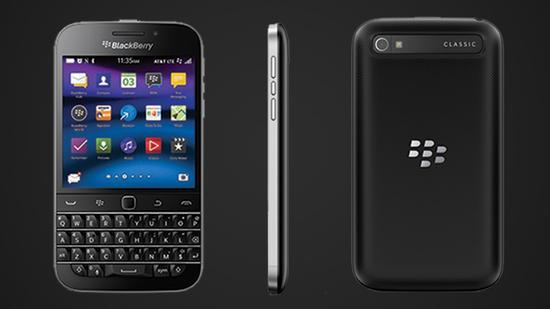 Apple Isn't Buying BlackBerry, But You Should
.facebook{ font-size: 13px; border-radius: 2px; margin-right: 4px; background: #2d5f9a; position: relative; display: inline-block; cursor: pointer; height: 41px; width: 134px; color: #FFF; line-height:41px; background: url(http://www.thetradingreport.com/wp-content/plugins/big-social-share-buttons/facebook.png) no-repeat 10px 12px #2D5F9A; padding-left: 35px; } .bssb-buttons > .twitter{ font-size: 13px; border-radius: 2px; margin-right: 7px; background: #00c3f3; position: relative; display: inline-block; cursor: pointer; height: 41px; width: 116px; color: #FFF; line-height:41px; background: url(http://www.thetradingreport.com/wp-content/plugins/big-social-share-buttons/twitter.png) no-repeat 10px 14px #00c3f3; padding-left:37px; } .bssb-buttons > .google { font-size: 13px; border-radius: 2px; margin-right: 7px; background: #eb4026; position: relative; display: inline-block; cursor: pointer; height: 41px; width: 116px; color: #FFF; line-height:41px; background: url(http://www.thetradingreport.com/wp-content/plugins/big-social-share-buttons/google.png) no-repeat 10px 11px #eb4026; padding-left:37px; } ]]>
This article originally appeared on iknowfirst.com
Rumors spread on Monday that BlackBerry Limited (BBRY) might be acquired by Apple Inc. (AAPL), sending the stock price up over 6% in roughly 30 minutes. This rumor is almost certainly not true, as it does not match Apple's strategy in the past, as the acquisition would be the most expensive in the company's history.
The tech giant has been rather cautious with its cash hoard in the past. Furthermore, similar rumors have surrounded BlackBerry in the past. A rumor suggesting that Samsung would buy the company sent the stock price up 30%, but these gains were reversed when BlackBerry released a statement saying the rumors were false and no conversations had taken place between the two companies.
The gains from this acquisition rumor will likely reverse itself as well, but BlackBerry is still bullish in the long-run as CEO John Chen has successfully set the company up to complete its turnaround this year. Partnerships with major companies taking advantage of its advanced security solutions and business productivity, as well as focusing more on enterprise apps in the future, mean the stock price will rise during the next year.
Potential Partnership With Apple
While an acquisition from Apple is exceedingly unlikely, a partnership between the two companies would make a lot of sense. BlackBerry is trying to improve relations with carriers in order to sell more of its devices. While sales have constantly fallen over the past few years, the company does still have a decent niche market in the business segment, since its devices are so secure.
Apple could benefit from such a deal because its devices would become more secure for enterprise, as the company has had some security issues with its iCloud accounts. In an interview with CNN Money from last month, Chen said he would be open to such a partnership.
Chen has done a great job of shifting the company's main focus away from smartphone sales towards software and security, two areas where the company is still strong. After stopping BlackBerry's losses by cutting costs and simplifying the business, Chen has announced that BlackBerry will make its software offerings available on other company's devices.
Under Chen, BlackBerry only makes 46% of its revenue from hardware sales, with the majority coming from software and services. The company recently announced that it plans to make its offerings available on other operating systems, including Apple's iOS, Google Inc.'s (GOOG) Android, and Microsoft Corporation's (MSFT) Windows devices. This strategy will help keep BlackBerry profitable moving forward, and the stock price will continue increasing as a result.
Partnership With T-Mobile
Another type of partnership, this one with cellular provider T-Mobile (TMUS), has been started in order to push hardware sales. The partnership is a good fit for both companies, as they both have a focus on business. As I mentioned earlier, BlackBerry devices are still well-known for their security and work-place productivity.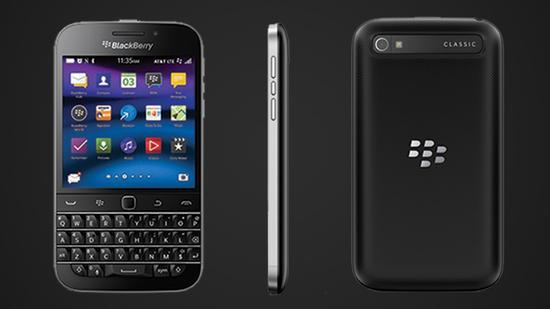 Figure 1. Source: Mashable.com. BlackBerry Classic.
T-Mobile is now attempting to gain market share in the workplace with its new initiative called Uncarrier 9.0. The Uncarrier campaign gives customers pricing deals that are consistent every month, without the hidden fees. It also gives consumers more choices and flexibility about their phone plan, but it has neglected business in the past.
The new initiative and the partnership with BlackBerry are attempting to correct this mistake. While other cellular providers already offer the BlackBerry devices, the company is hoping that T-Mobile will push the devices and advertise them more as they try to gain access to the work place. Many people in the business world still like the BlackBerry's physical keyboard, as it makes typing emails and doing work functions easier than a touch keyboard.
App Development
One of the main reasons that BlackBerry has fallen so far from its once strong position in the smartphone market was its lack of applications. The iPhone and Android phones had plenty of apps, something that helped drive the popularity of their devices. Chen made a good step in addressing this problem by introducing software that gave users access to Android apps through the Amazon Appstore.
While this move is a great first step, bringing a great number of apps to their smartphones, BlackBerry now appears to be working on a set of apps that are focused on the enterprise segment. Chen said in an interview with CNBC that BlackBerry is working on opportunities to regain market share with apps that use its advanced security and privacy to address needs in the healthcare and Internet of Things markets. Doing so could set up the company to return to its once prominent position, as loyal users still love the physical keyboard and BlackBerry Messaging, the messaging platform on the phone.
Algorithmic Analysis
I Know First supplies financial services, mainly through stock forecasts via their predictive algorithm. The algorithm incorporates a 15-year database, and utilizes it to predict the flow of money across 2000 markets. The algorithm has more data to forecast within the long term and, naturally, outputs a more accurate predication in that time frame. Having said that, intraday traders, along with short-term players, will also benefit by taking the algorithmic perspective into consideration.
The self-learning algorithm uses artificial intelligence, predictive models based on artificial neural networks, and genetic algorithms to predict money movements within various markets. The algorithm produces a forecast with a signal and a predictability indicator. The signal is the number in the middle of the box. The predictability is the number at the bottom of the box. At the top, a specific asset is identified. This format is consistent across all predictions. The middle number is indicative of strength and direction, not a price target. The bottom number, the predictability, signifies a confidence level.
I Know First was correctly able to predict the rise of BlackBerry's stock price in the past. An article written on April 2nd, 2015 had a bullish forecast for the company, indicating that the stock price was undervalued and would increase during that time. As one of the top suggested stock picks by the algorithm, the company had a signal strength of 53.79. Since that article was published, the stock price has increased an impressive 17%.
Having explained how I Know First's algorithm works and demonstrated its success in predicting the stock's behavior in the past, it is worthwhile to see if the algorithm agrees with the bullish fundamental analysis of the company.

Figure 2. Long-Term Algorithmic Forecast For BlackBerry.
The above forecast is for the long-term time horizons of three months and one year. These forecasts are bullish, especially the one-year forecast with a strong signal strength of 48.30 and predictability of 0.09. The moves by Chen in the past have proven to be successful. The partnerships he started with other companies, and a potential one with Apple, will be extremely beneficial to the company and its stock price. The ability to create new apps that address enterprise needs using its top of the market security and privacy will allow the company to gain material market share and will send the stock price much higher.
About the author:
I Know First is a financial services firm that utilizes an advanced self-learning algorithm to analyze, model and predict the stock market.
Co-Founder Dr. Lipa Roitman, a scientist, with over 20 years of experience created the market prediction system. The algorithm is based on artificial intelligence, machine learning and incorporates elements of artificial neural networks as well as genetic algorithms to model and predict the flow of money between 2,000 markets from 3-days to a year: stocks, ETF's, world indices, gold, currencies, interest rates, and commodities.
The algorithm outputs a predicted trend as a number, which in turn, is used by traders to identify when to enter and exit the market. While forecasts can be used for intra-day trading, the predictability tends to become stronger over longer time-horizons such as the 1-month, 3-month and 1-year forecasts.Visit I Know First Research's Website
Discussion
Rules of Discussion on Live Index
1. This forum is for discussion of financial markets. Please respect others view even if they are contrary to you.
2. Member's comments should lead to value addition in forum discussion.
3. If anyone is found making repetitive Explicit/Abusive/Racial comments, his account shall be banned and old posts will be deleted.