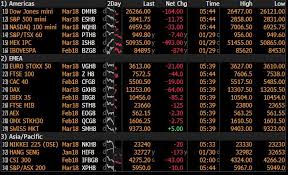 Stocks Drop as Theresa May Delays Brexit Vote
The stock market fell after British Prime Minister Theresa May delayed a scheduled parliamentary vote on Brexit.
The Dow Jones Industrial Average dropped close to 500 points in early trading on Monday, while the S&P 500 dropped 1.7% and the Nasdaq lost 1%. The stocks rebounded somewhat later in the morning, while the Dow remained down more than 300 points.
According to the Wall Street Journal, should the Dow close below 24145.55, all three major U.S. stock indexes would simultaneously be in the realm of correction for the first time since March 2016. This is marked by a drop by at least 10% from a recent high. Both the Dow and S&P 500 are already in the red for 2018, while Nasdaq is barely maintaining its positive trend.
The downturn is compounded by falling oil prices and lasting uncertainty surrounding a trade agreement between China and the U.S. But the chaos driven by Brexit could serve to exacerbate growing fears around slowing global growth.
Germany and Japan are already in economic contraction, and the British Pound dropped 1.8% Monday following May's announcement. The currency is now at its lowest level since April 2017.
But according to at least one analyst, the hysteria is driving a market overreaction. Kenny Polcari of ButcherJoseph Asset Management told the Washington Post that "the market has been focusing on all the negative stories. As long as the tone is negative, any negative story is going to cause a market overreaction. Brexit is certainly one of them. All of a sudden, Brexit has hit a real speed bump. That's what's going on."